As your local water utility provider, we strive to keep you continually updated on all matters related to your water service. If you do not find the information you need, please contact our office and we will gladly assist you!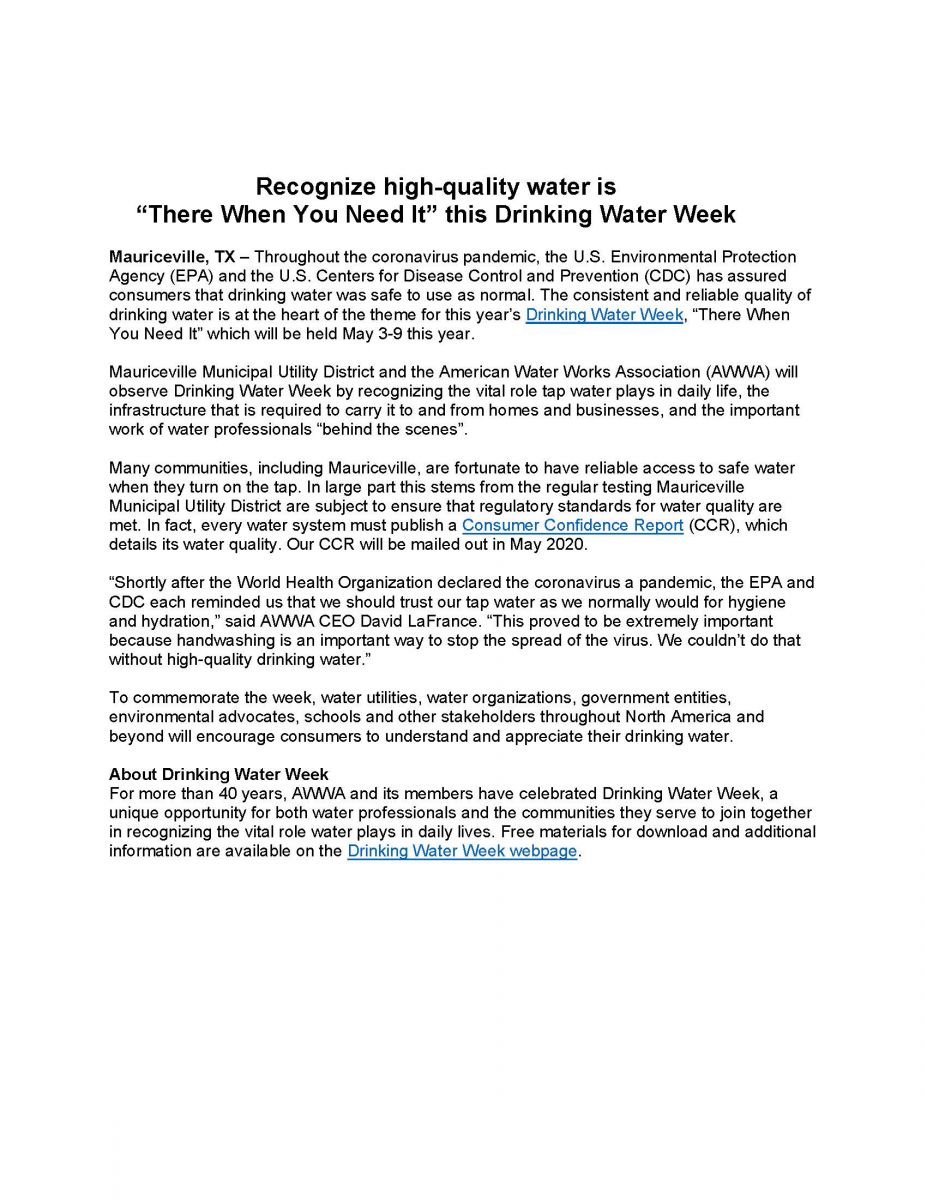 Dear Customers,
In our ongoing effort to improve our utility district, for the next 90 days, we will be going to every house that is connected to our sewer system to inspect, upgrade, and repair...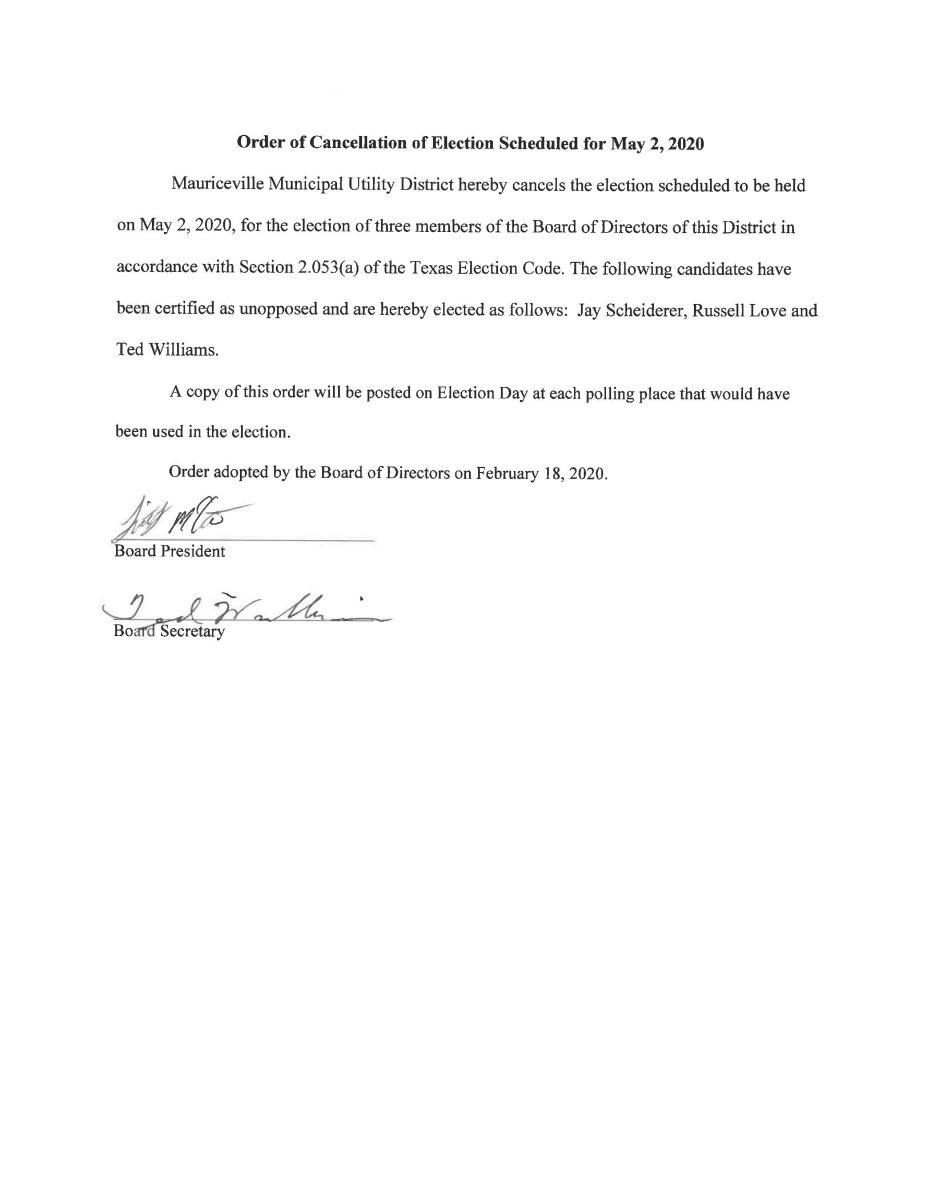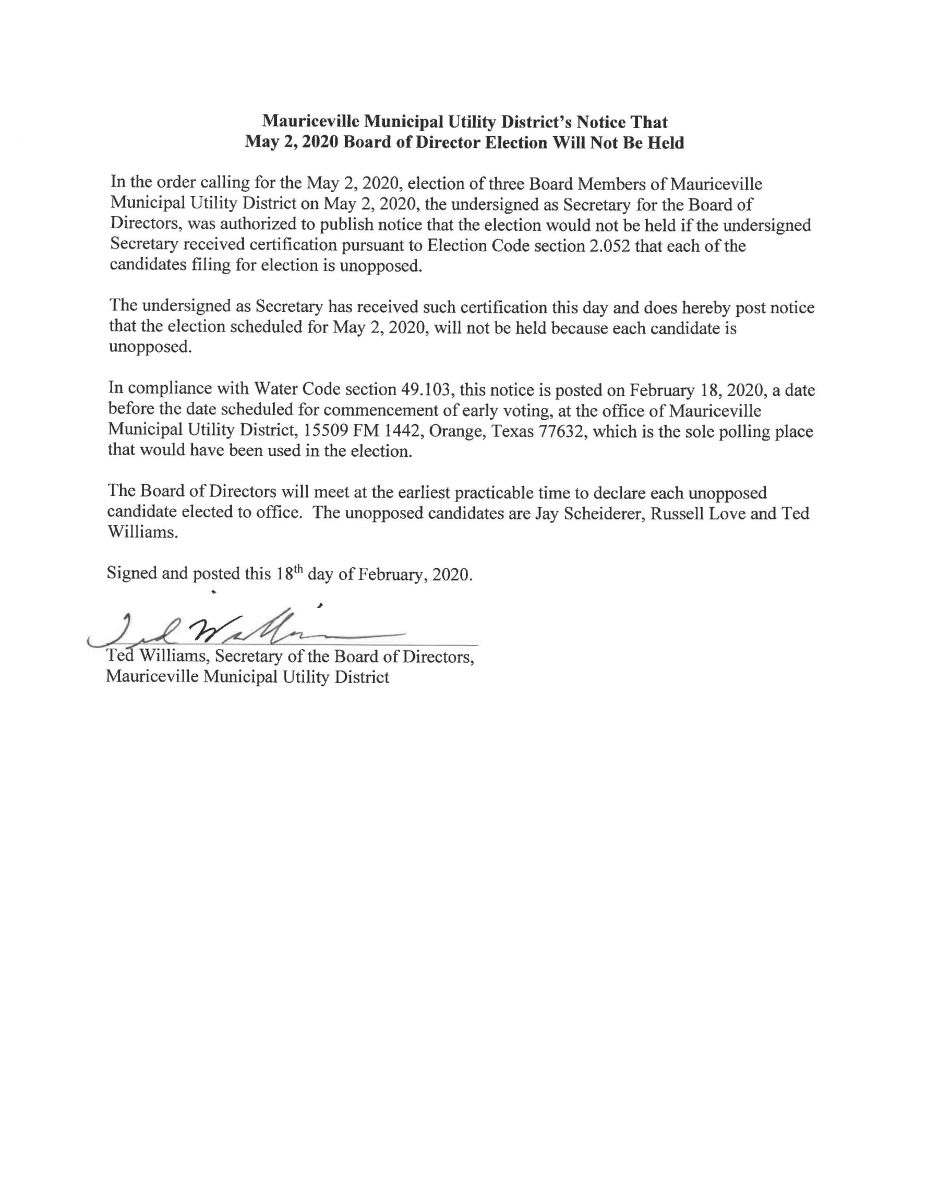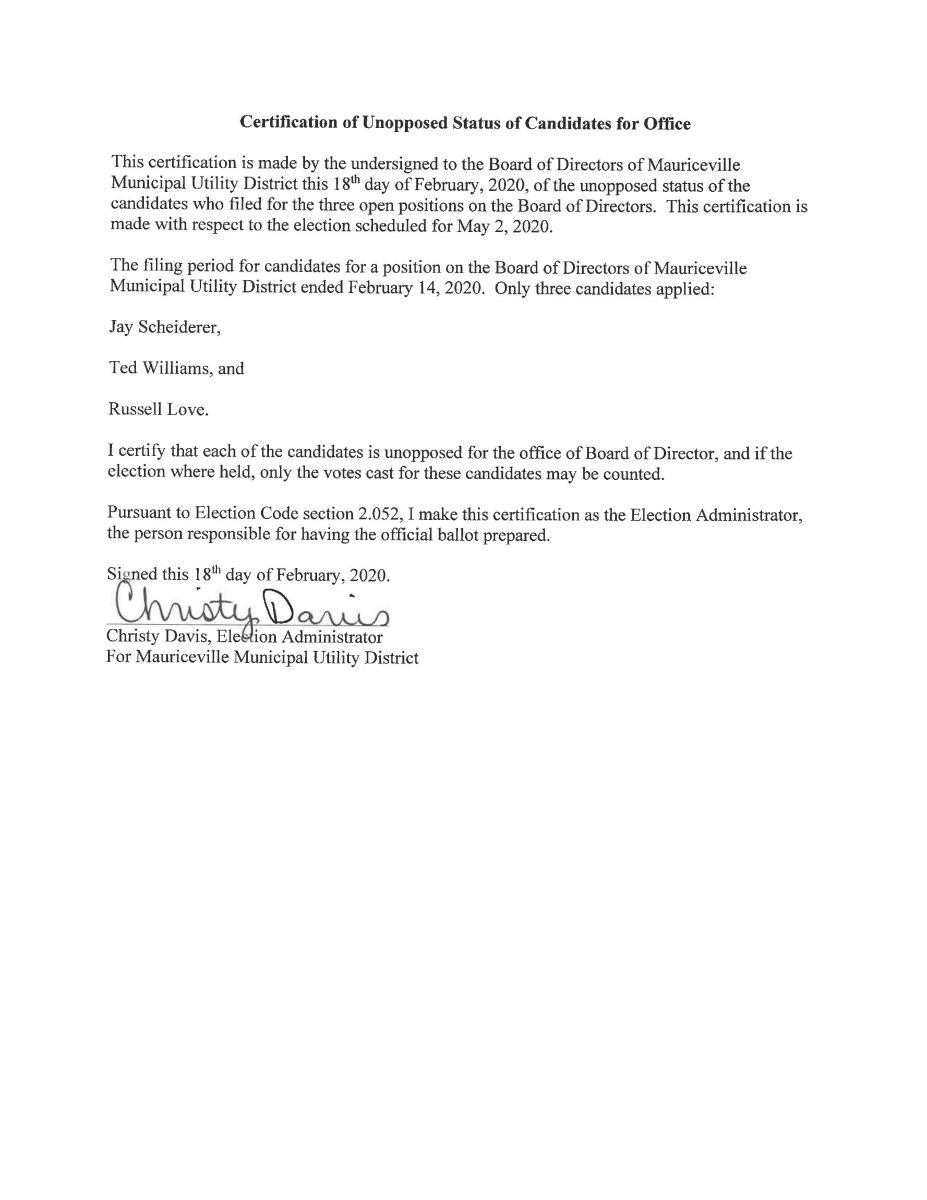 The MMUD dropbox has been reinstalled at the new Market Basket on Hwy 62 for the convenience of all of our customers. It will be checked each week day.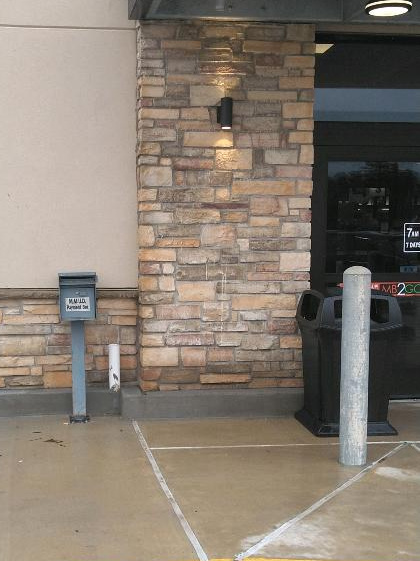 District Elections
Below are the timelines and legal requirements for the District's Board of Directors elections. If you have any further questions, please contact us here.
The next Directors...
Please click link below for official posted notice of District Board Elections for 2020.
Click on the link below to view the board resolution
for the 2020 Board Member Election.
For more information please see our website www.mauricevillemud.com
or call the office 409-745-4882.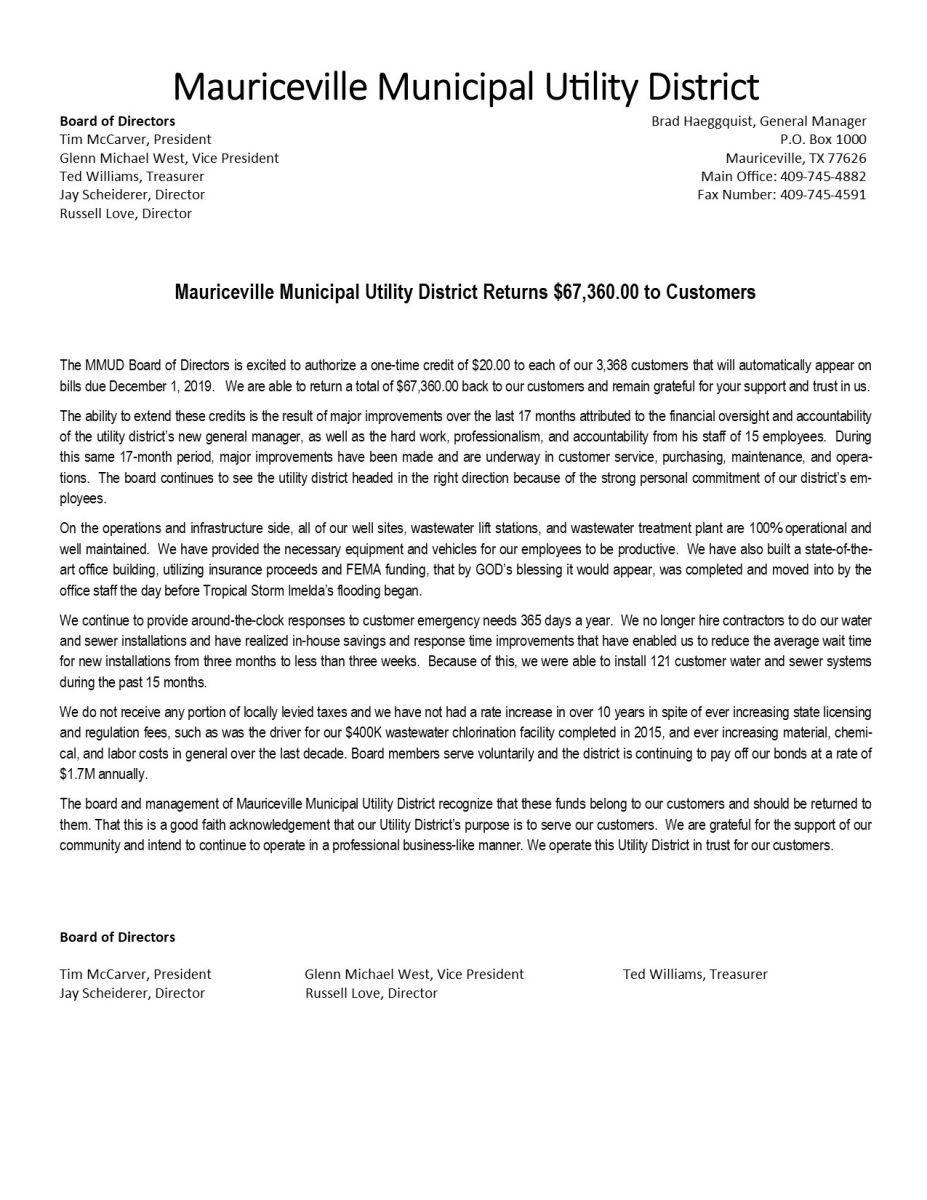 We have been able to maintain our water system throughout this disaster. We have repaired several leaks because of the flood waters. We never lost chlorine residuals or pressure. All wells,...
We have been able to maintain our water system throughout this disaster. All wells, pumps, storage tanks, and water lines are operating normally. The water is safe to drink. We never lost...
You can find the 'Debit Authorization Form' under the forms tab or you can come into the office and fill out the form. We will require a voided check attached to the form or a letter from your...