As your local water utility provider, we strive to keep you continually updated on all matters related to your water service. If you do not find the information you need, please contact our office and we will gladly assist you!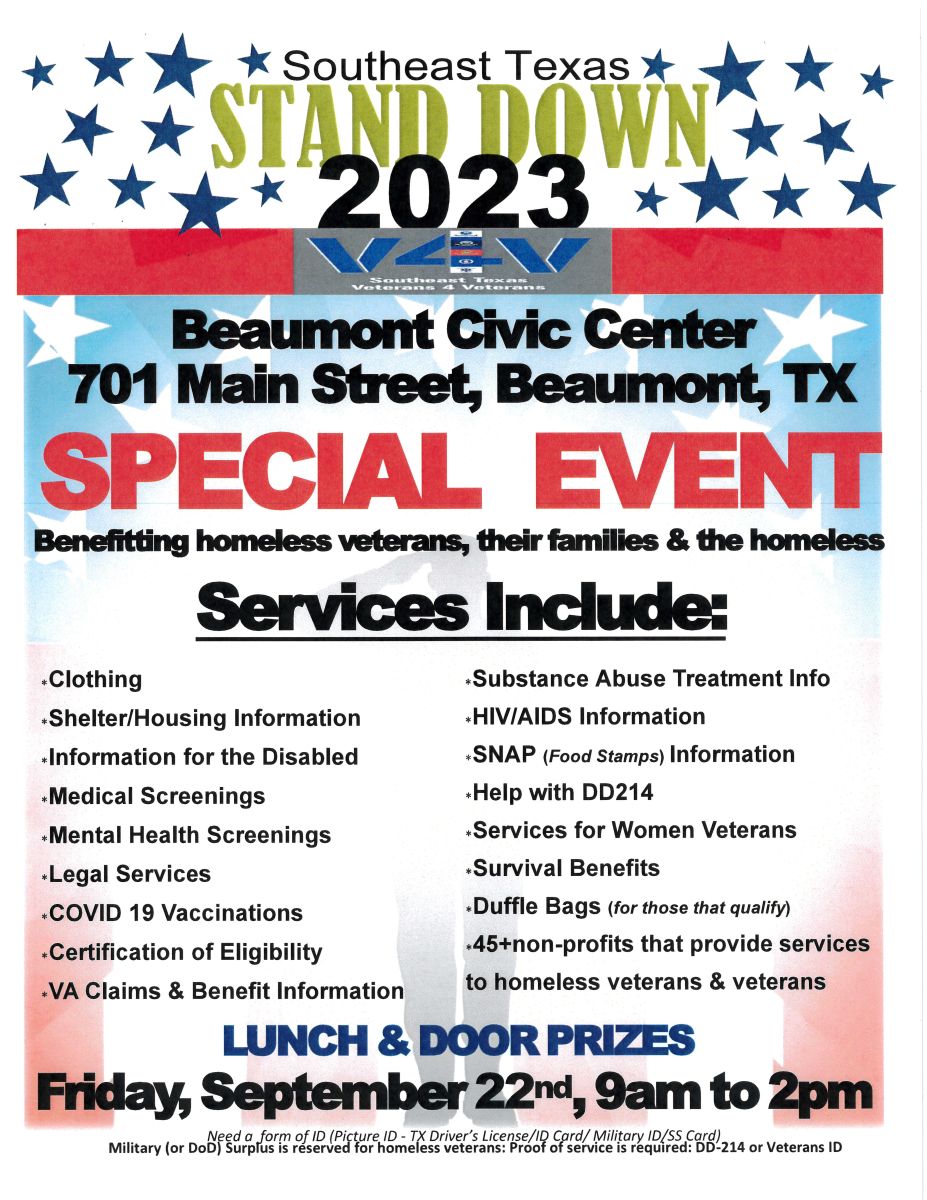 There are no restrictions for water usage.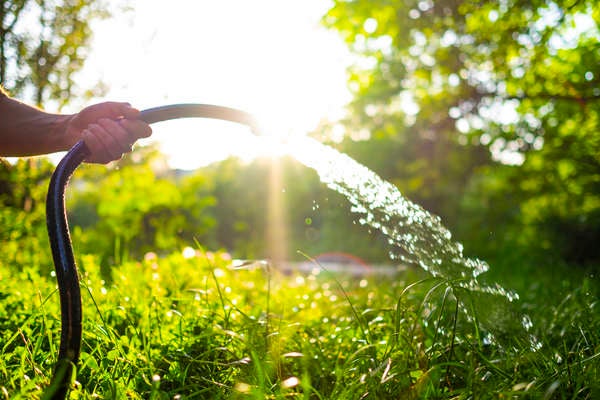 The drought in Texas is making national and local news and there has been some miscommunication about which areas in Texas and Orange County are under...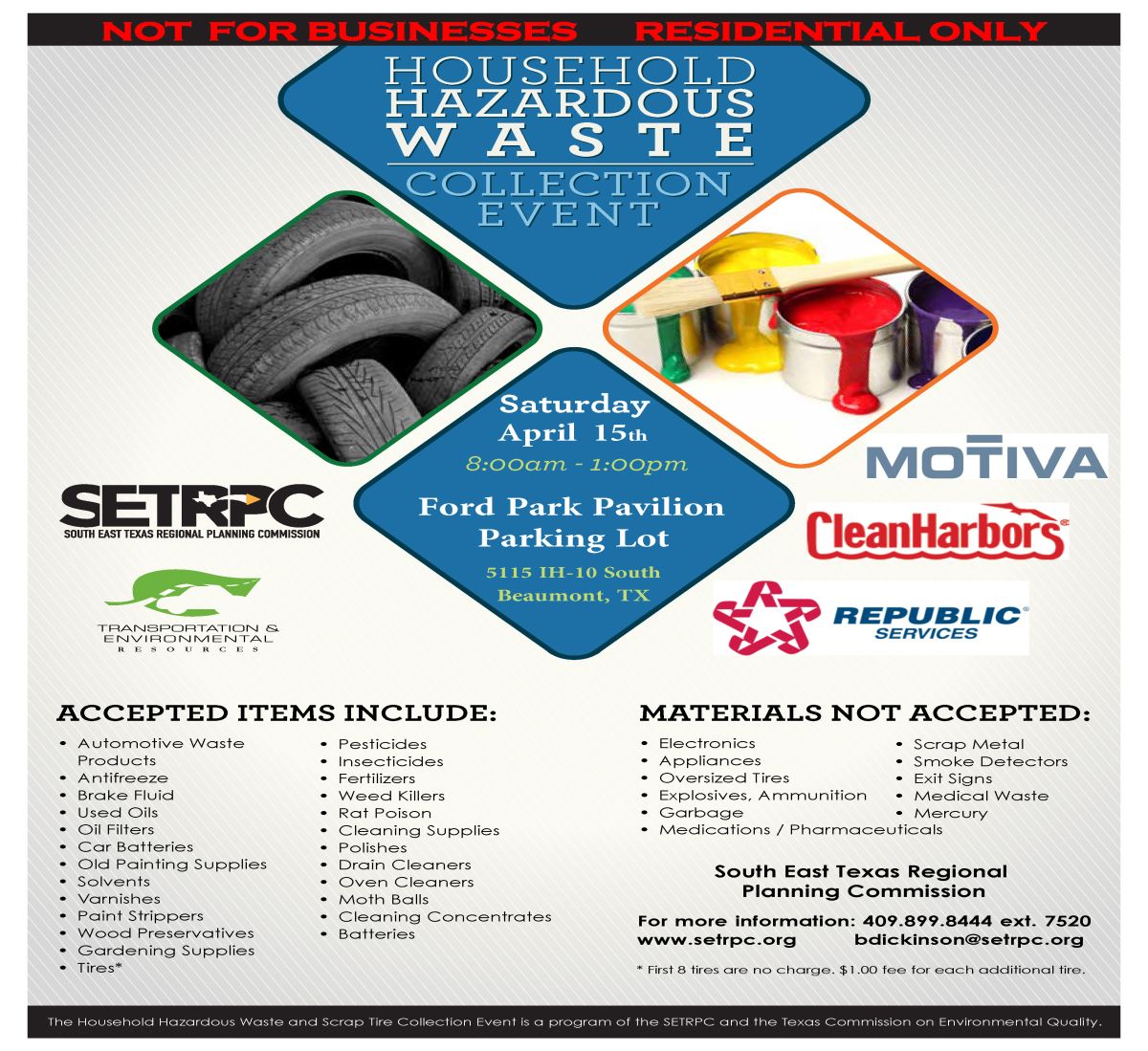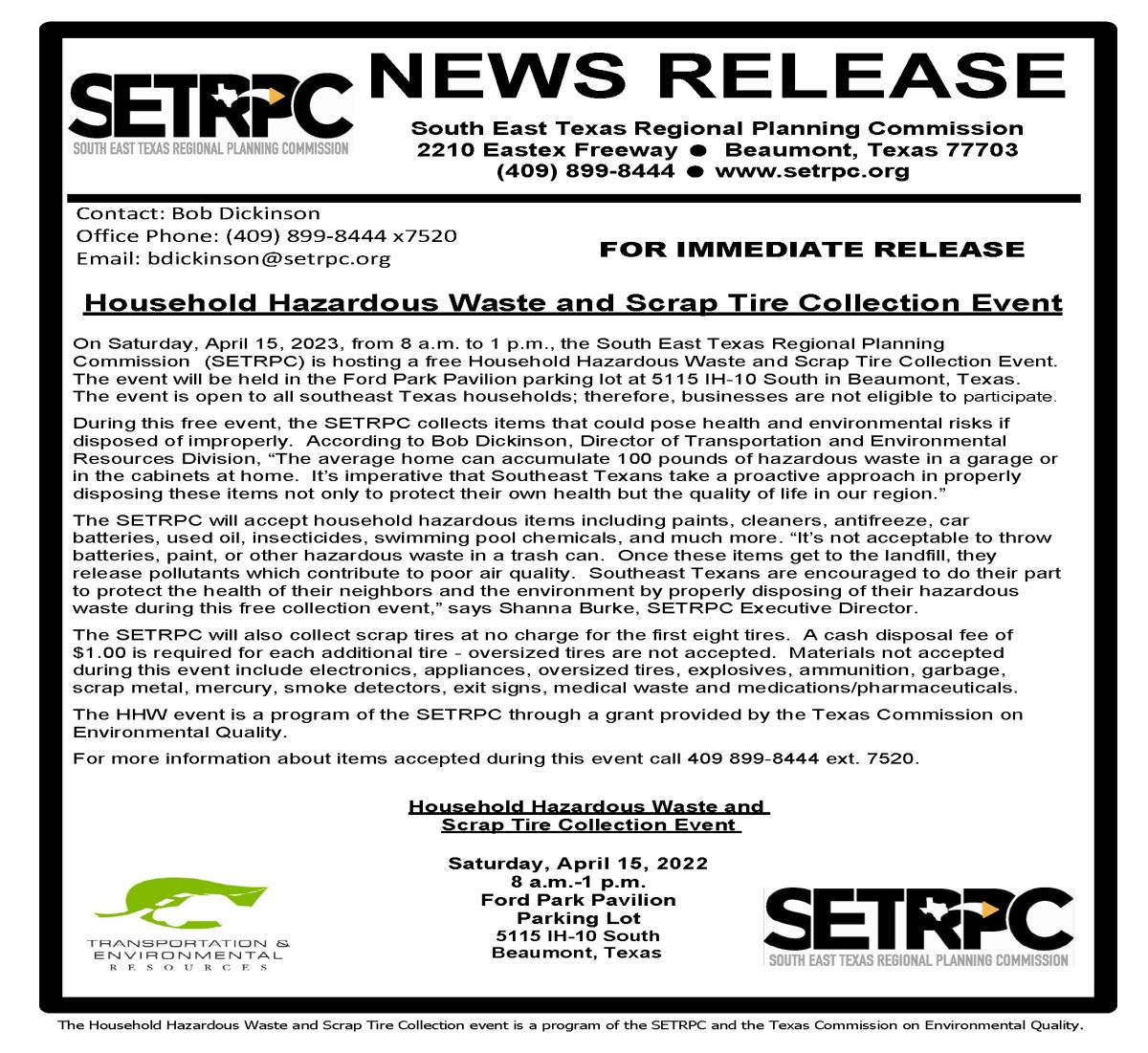 Please click here to view the 4th Quarter Golden Triangle RSVP (volunteer) Newsletter.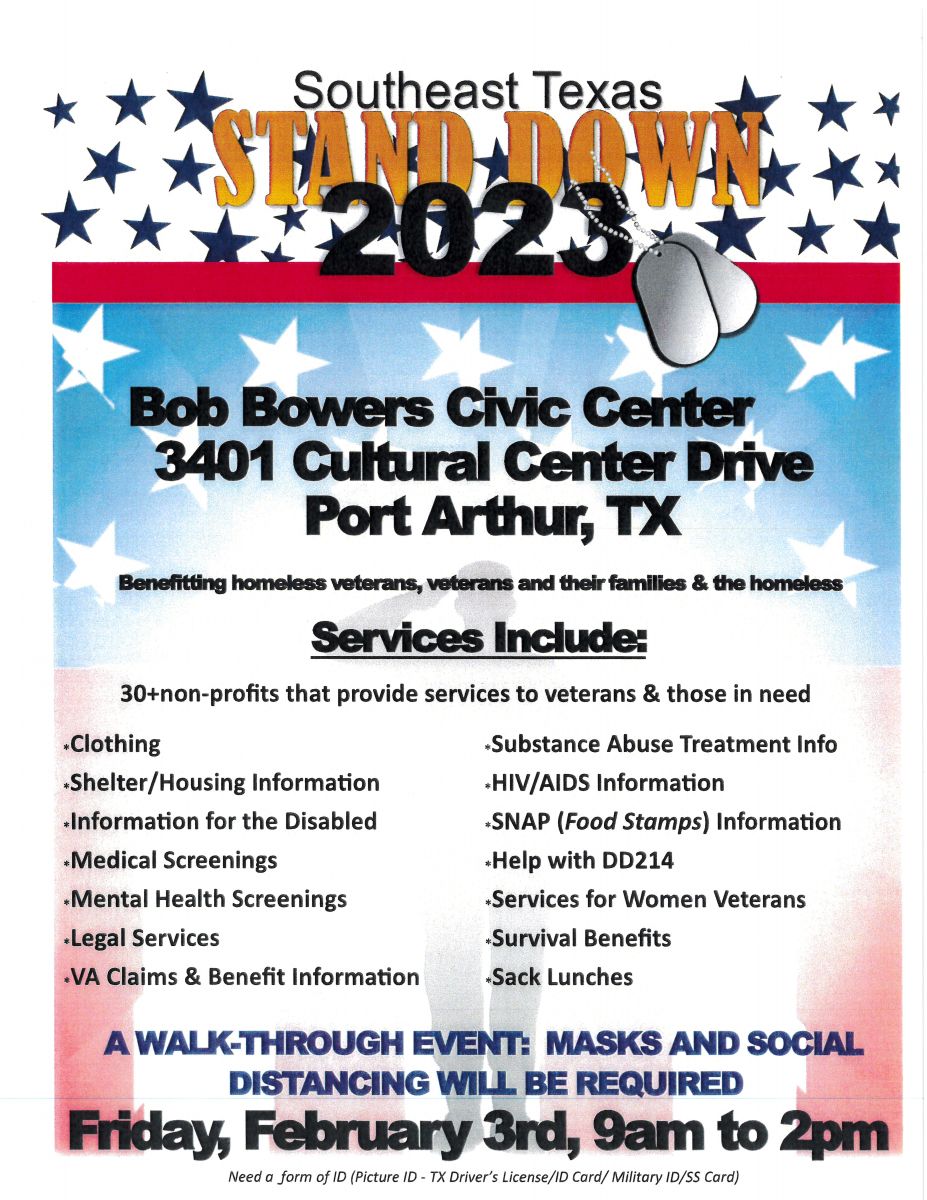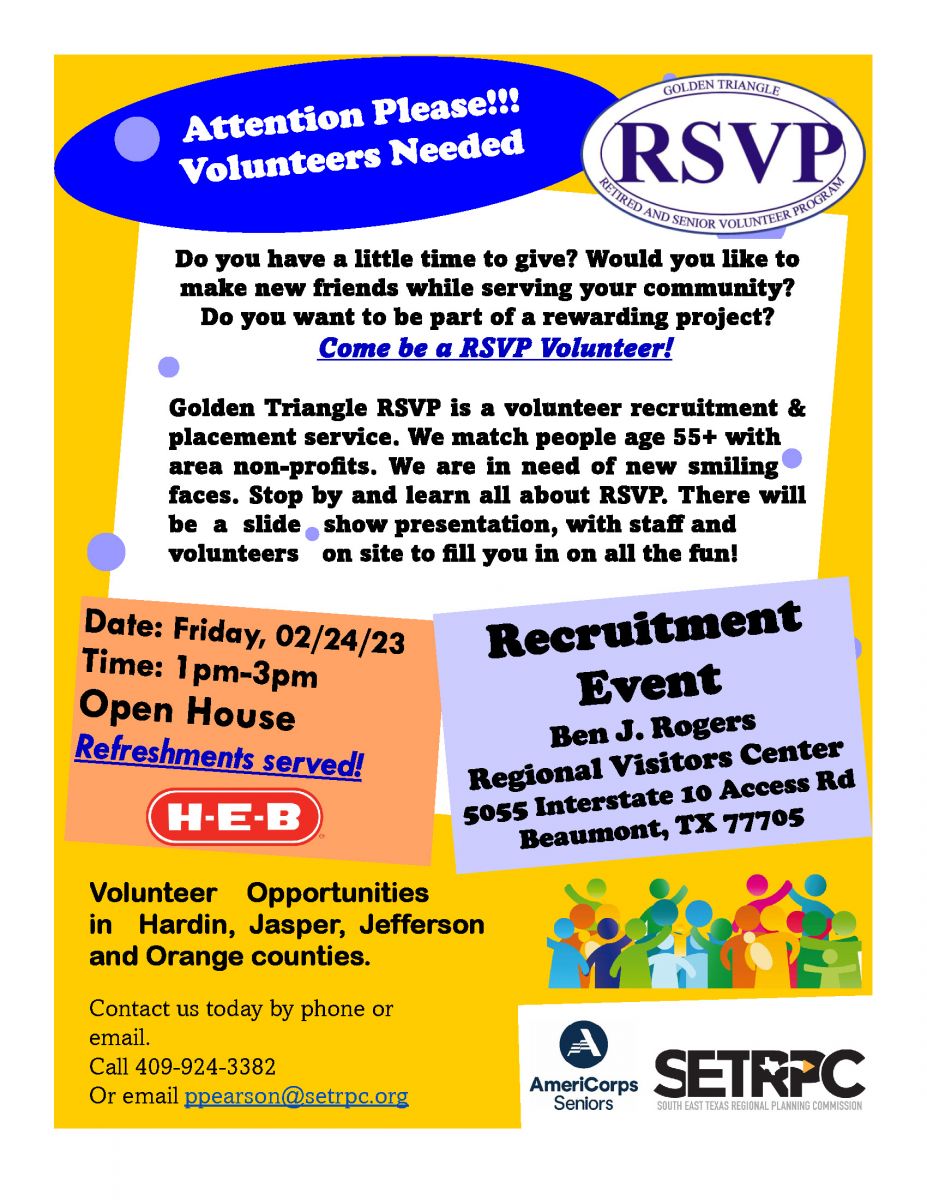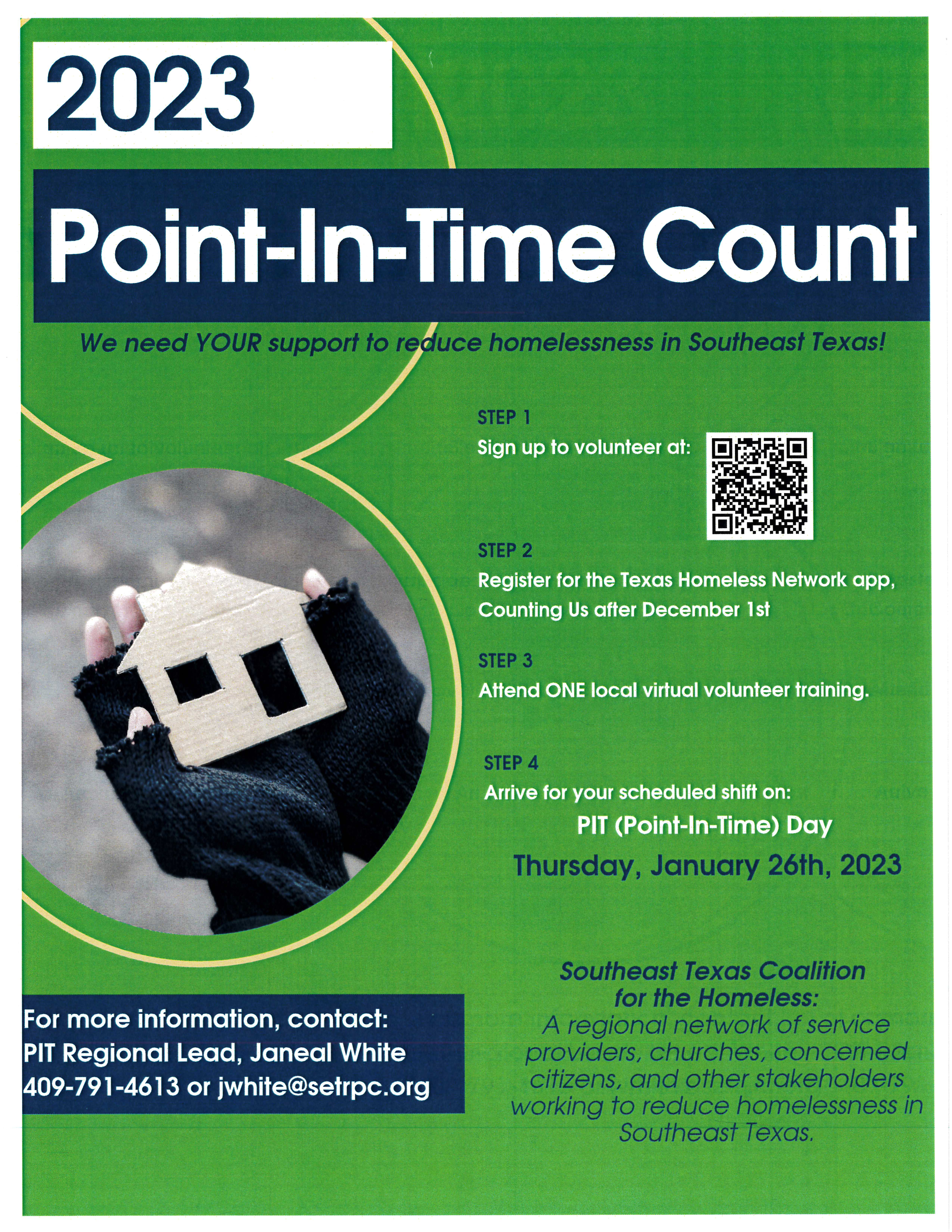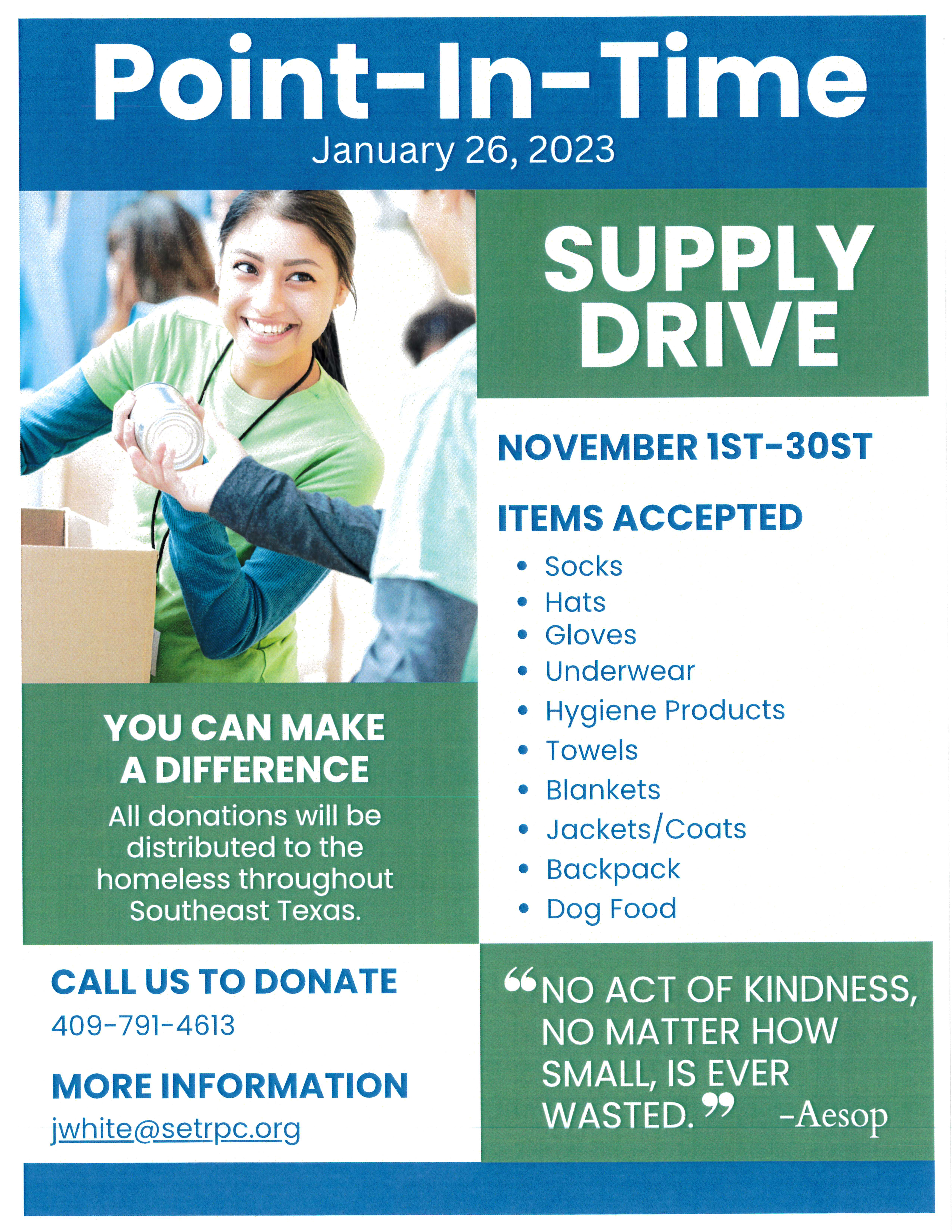 Beginning tonight, Thursday December 22nd, our community will experience a hard freeze that will last for 40 hours or more. Temperatures are forecasted to be in the teens with windchills...
Our online and phone payment system has been restored. You can now pay your bills online (https://pay.xpress-pay.com/bill/search) or by phone (1-888-759-5127). Please call the office if you...
Our online and automated phone payment process system has been down since 12/1/22. This is a back-office banking process that we do not have control over. We are waiting on our bank to correct the...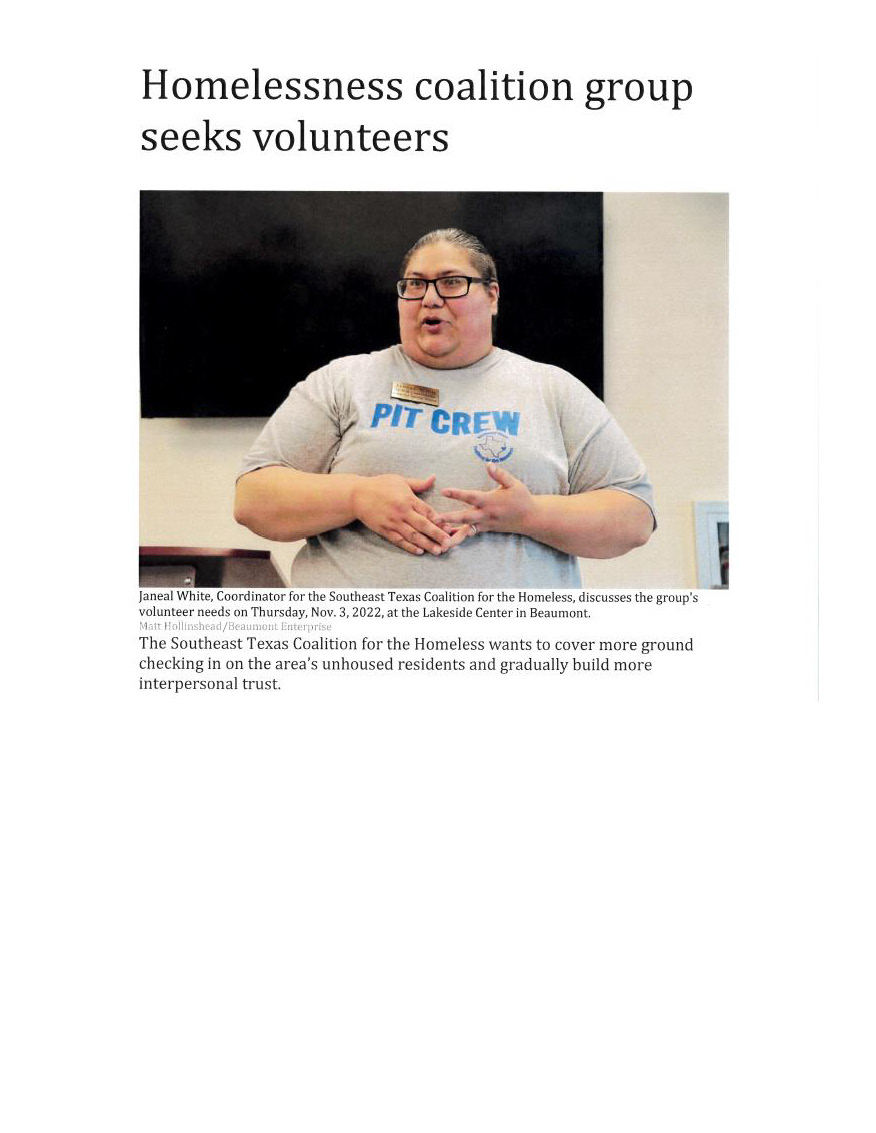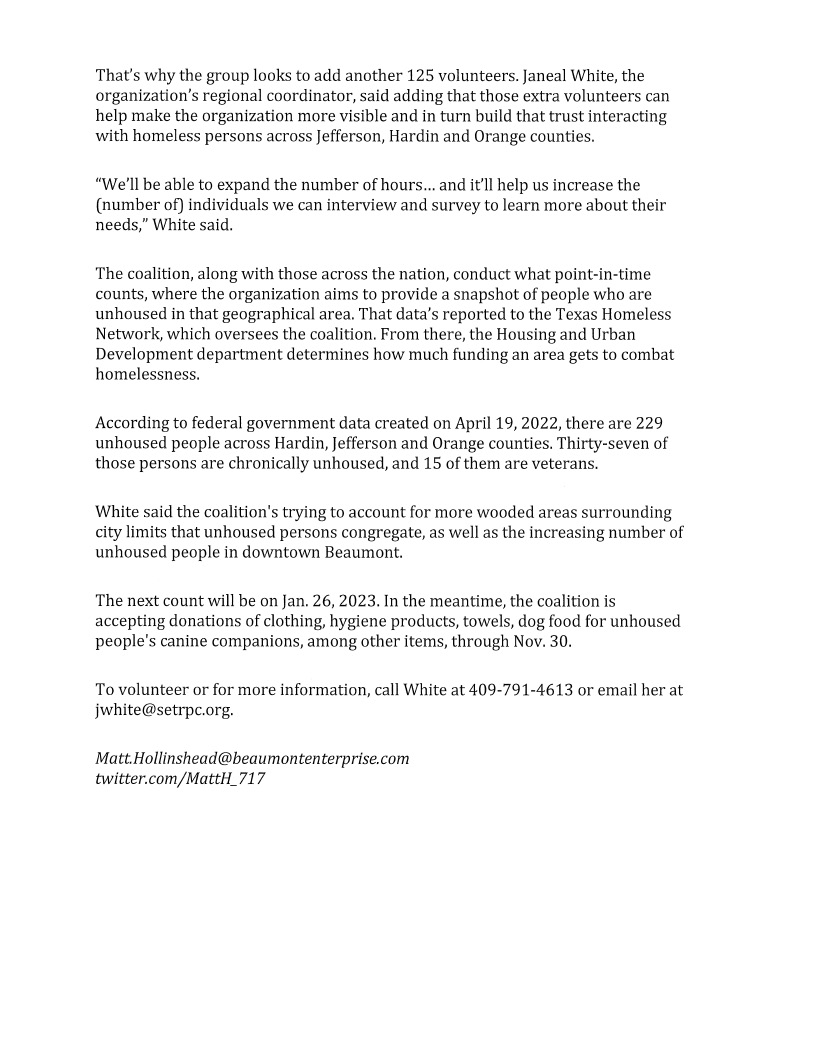 Click here to register: https://hrwy.planningpod.com/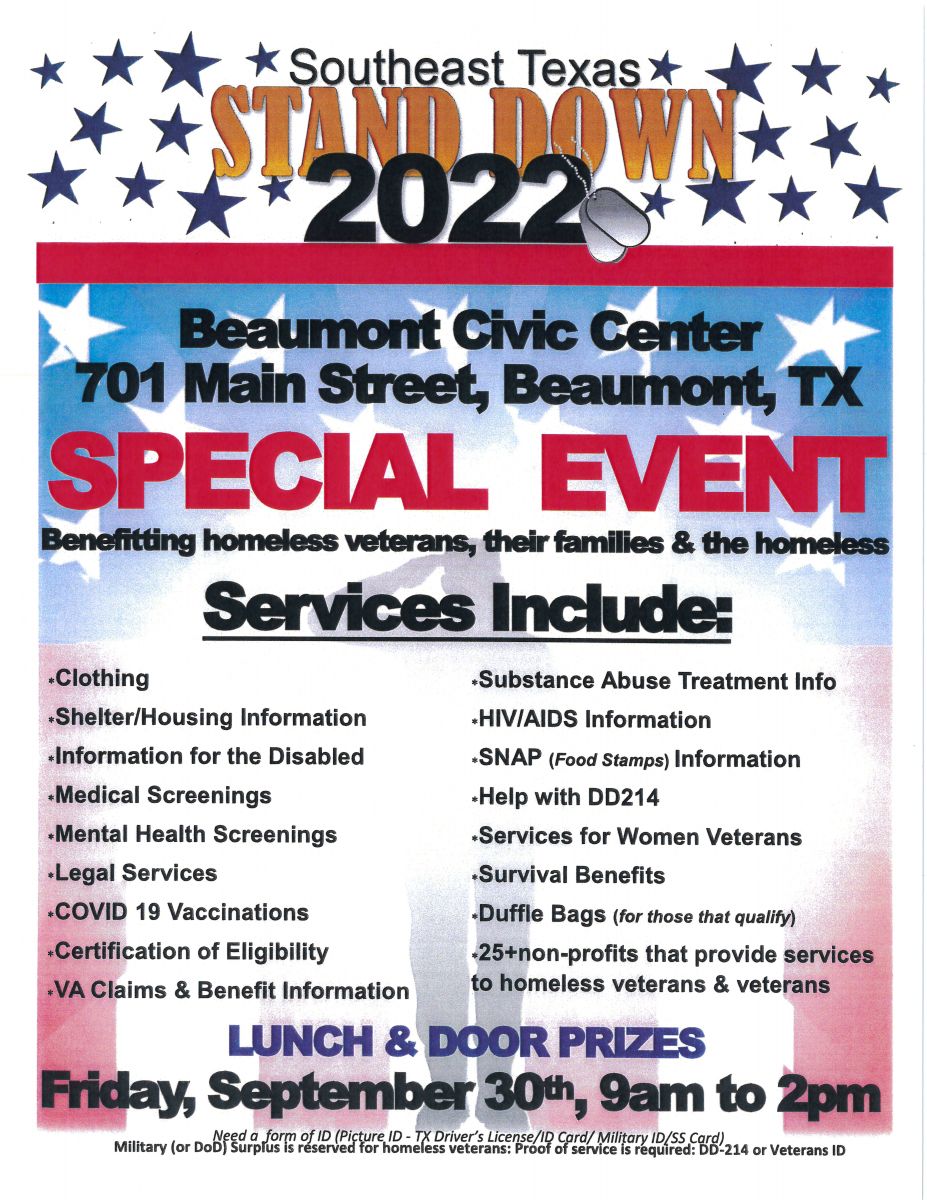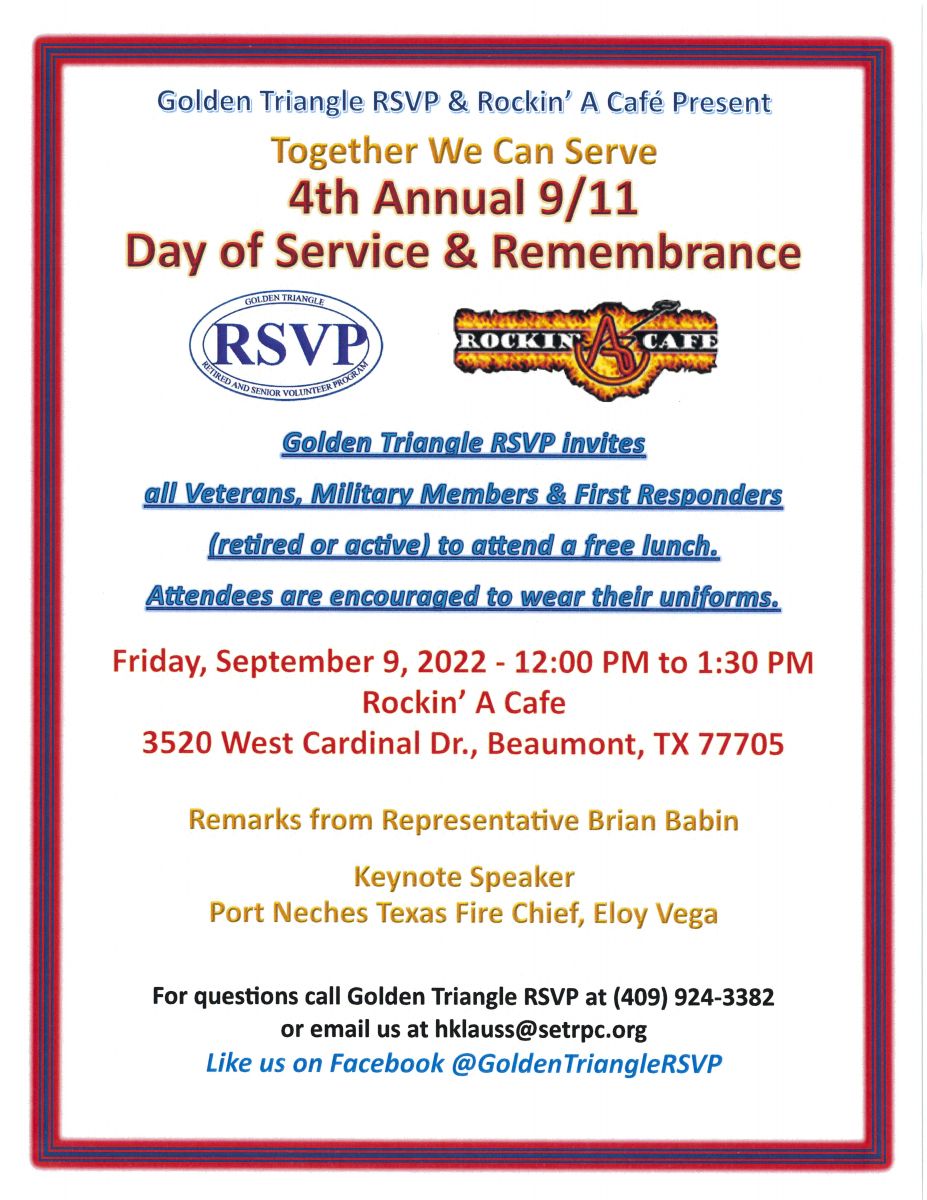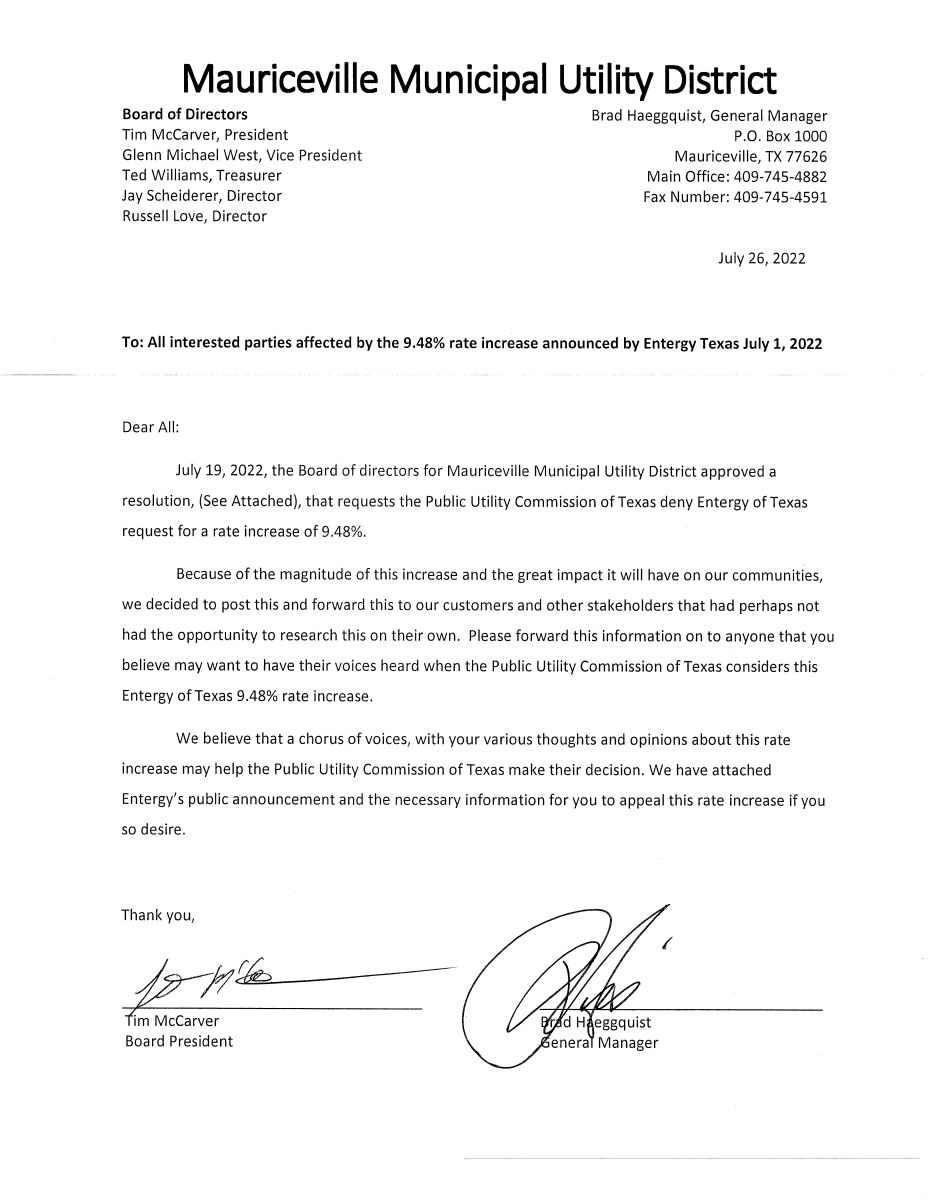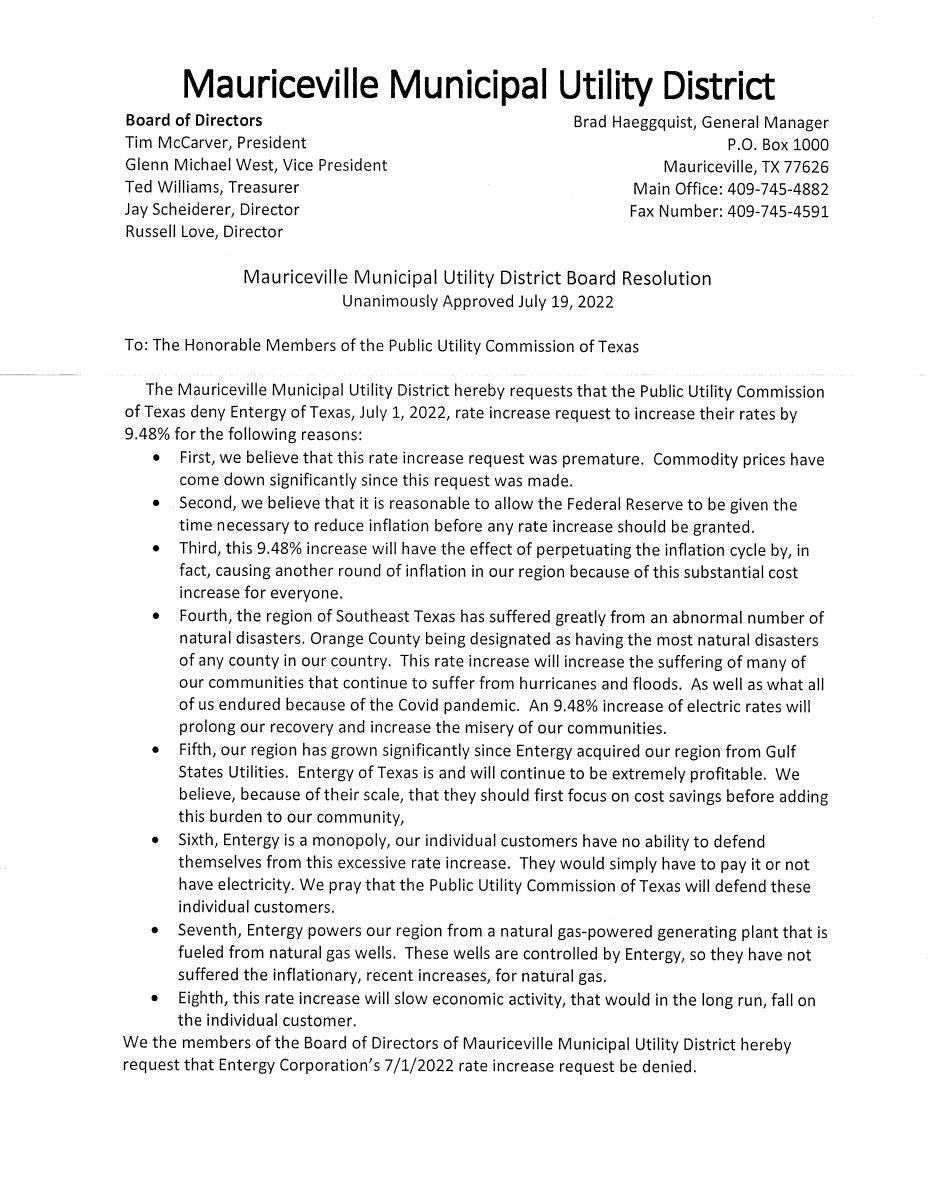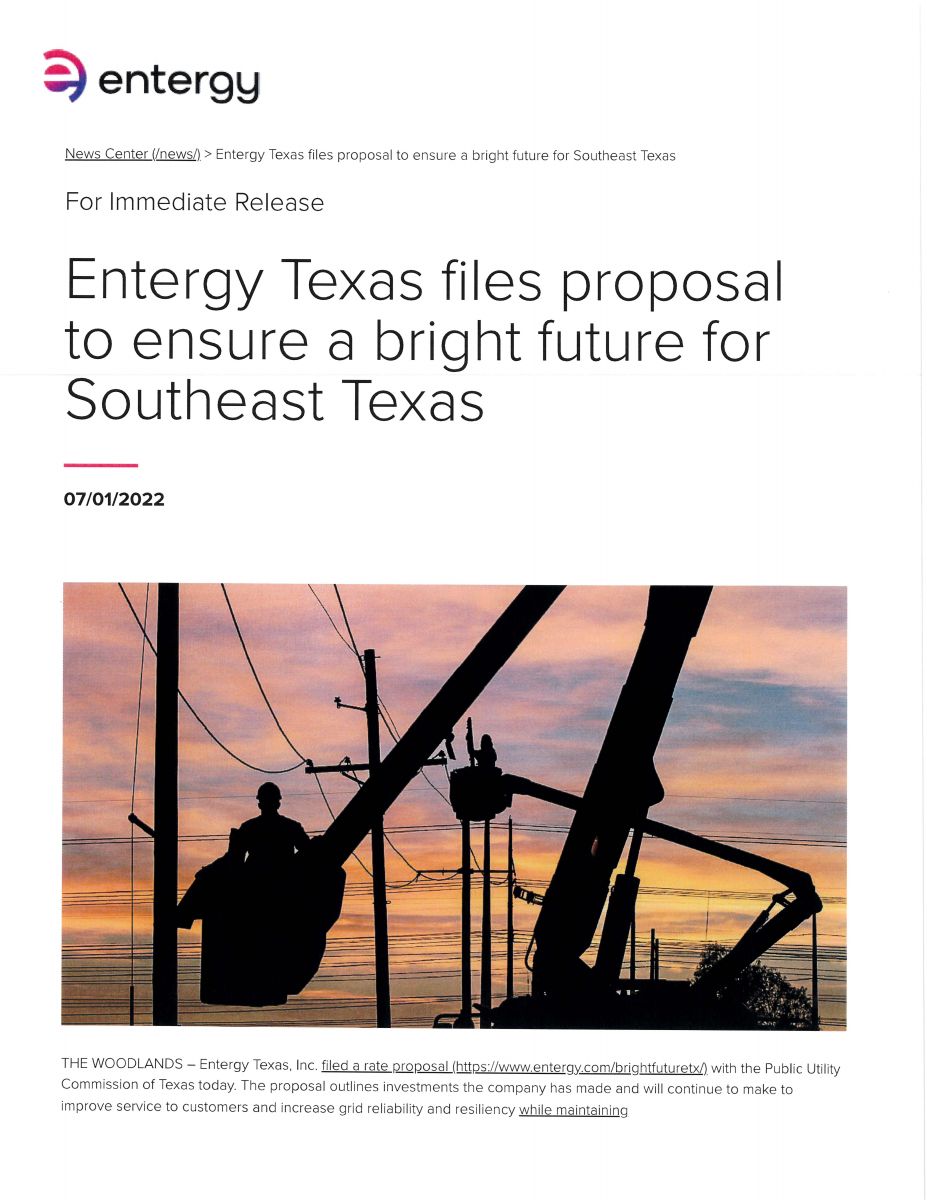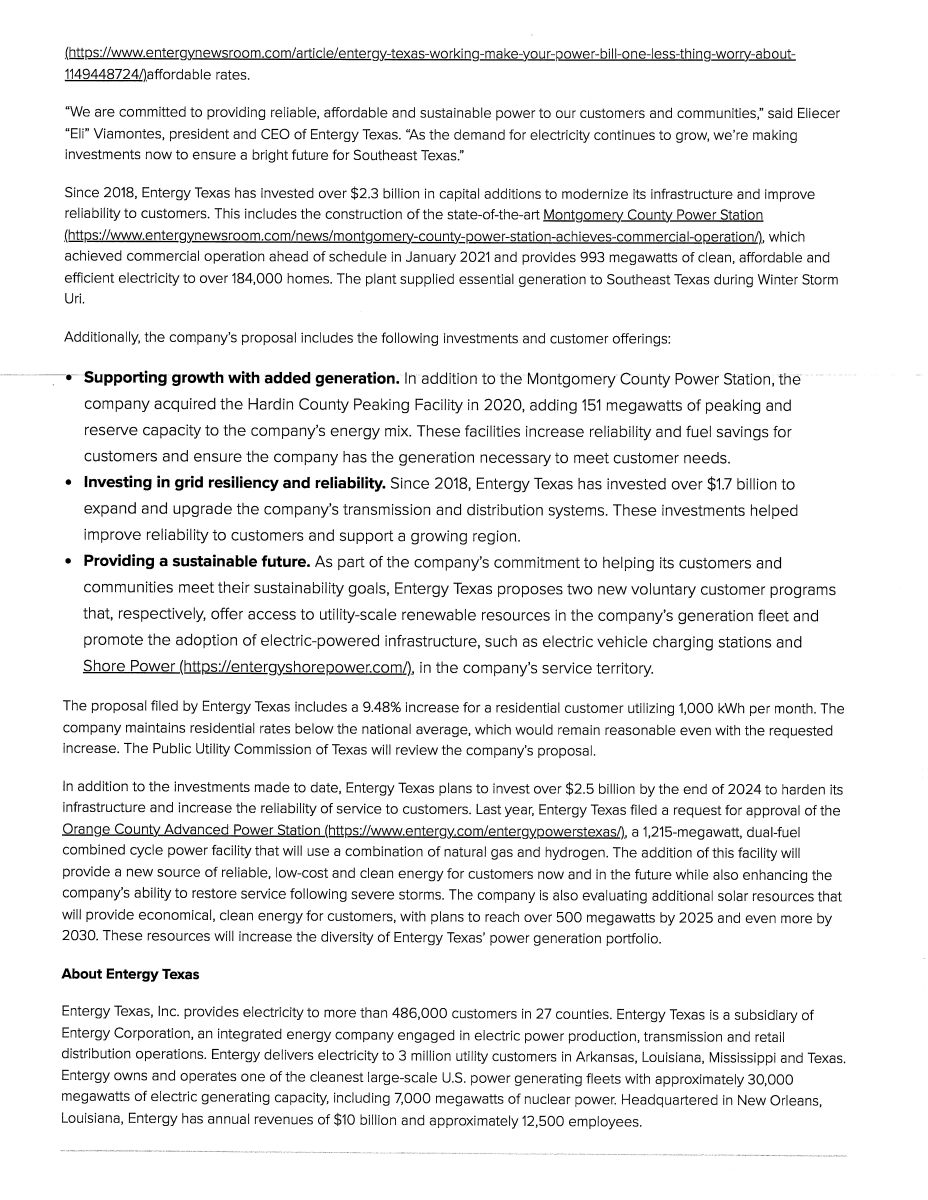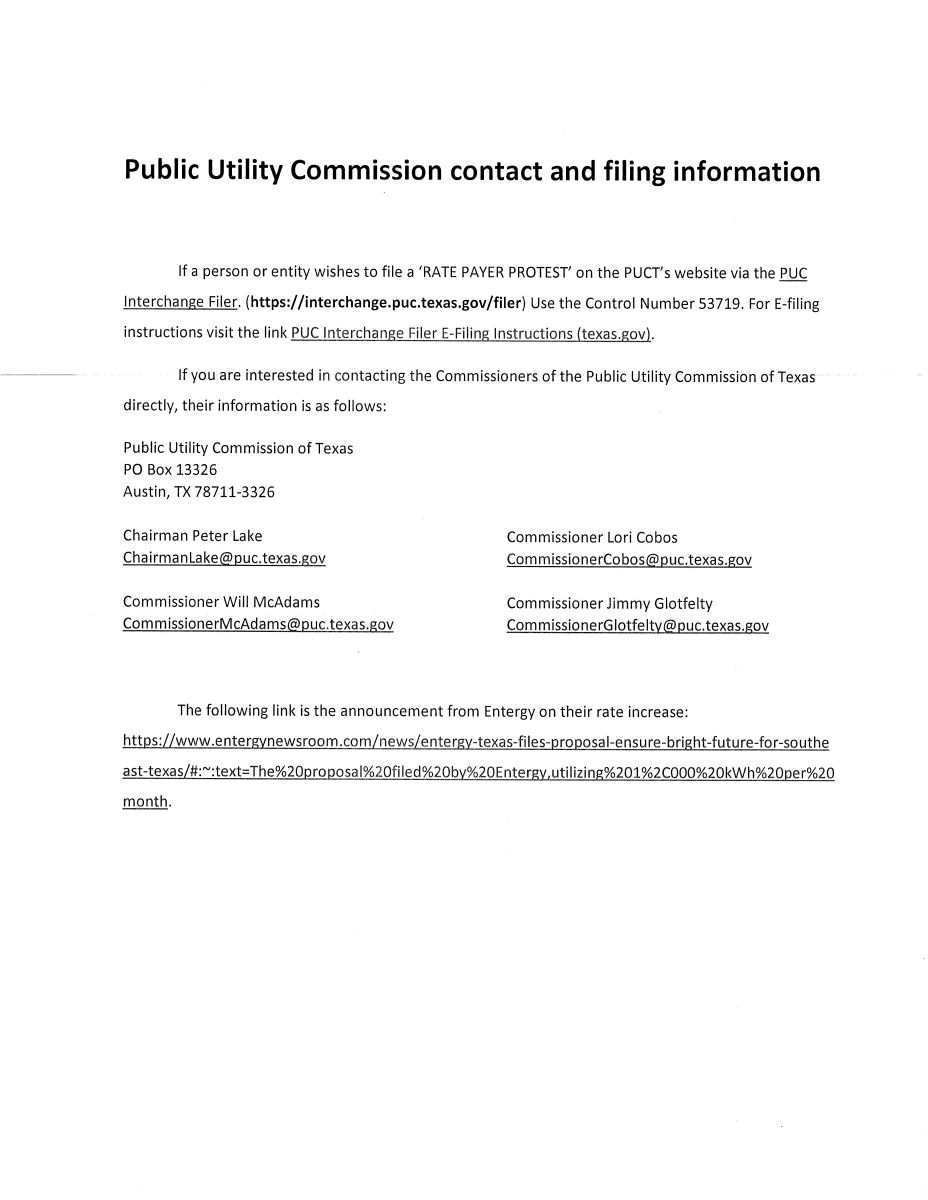 The Memorial Service for Wayne Prosperie, Jr., Assistant Superintendent at Mauriceville MUD, will be this Sunday, June 12th, at 1:00pm at the Mauriceville Heritage Association Building at the...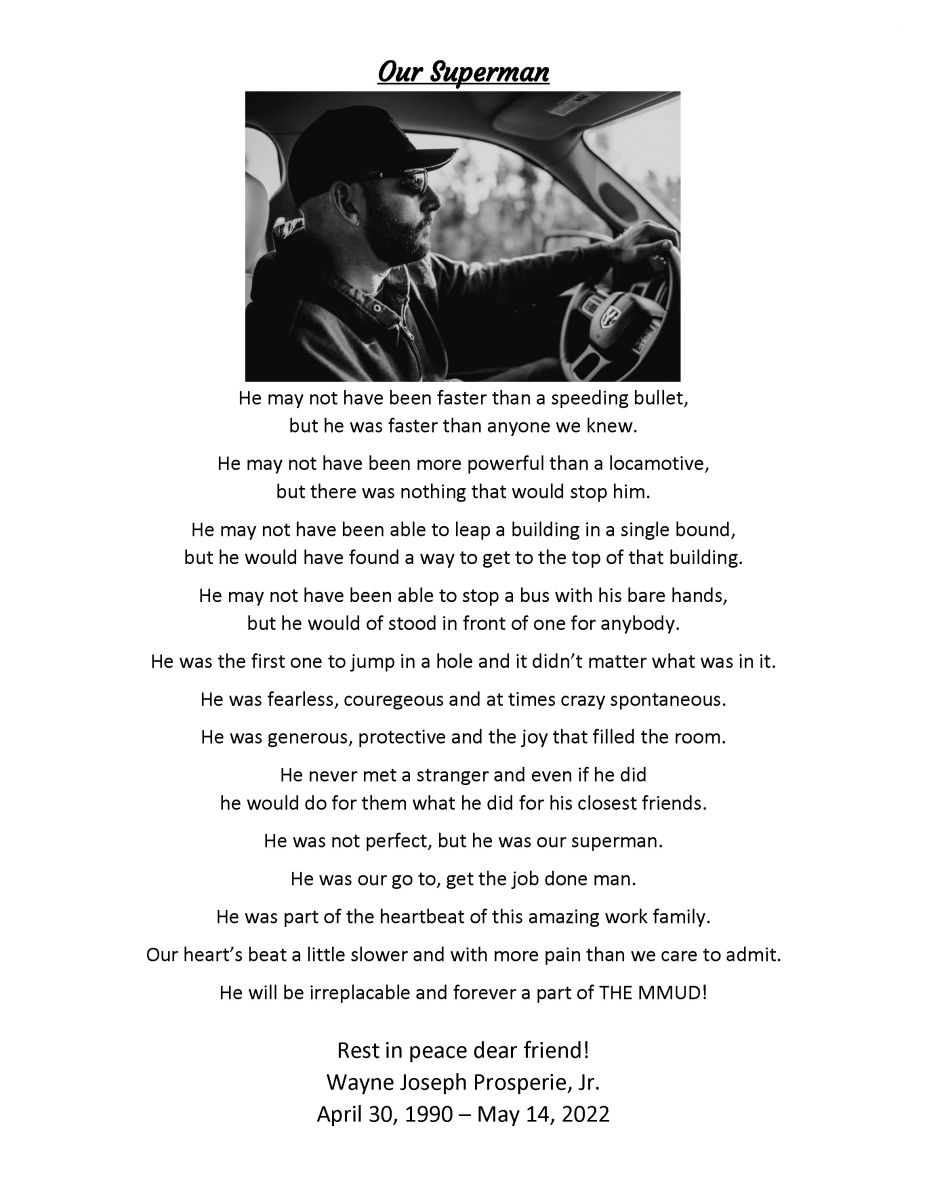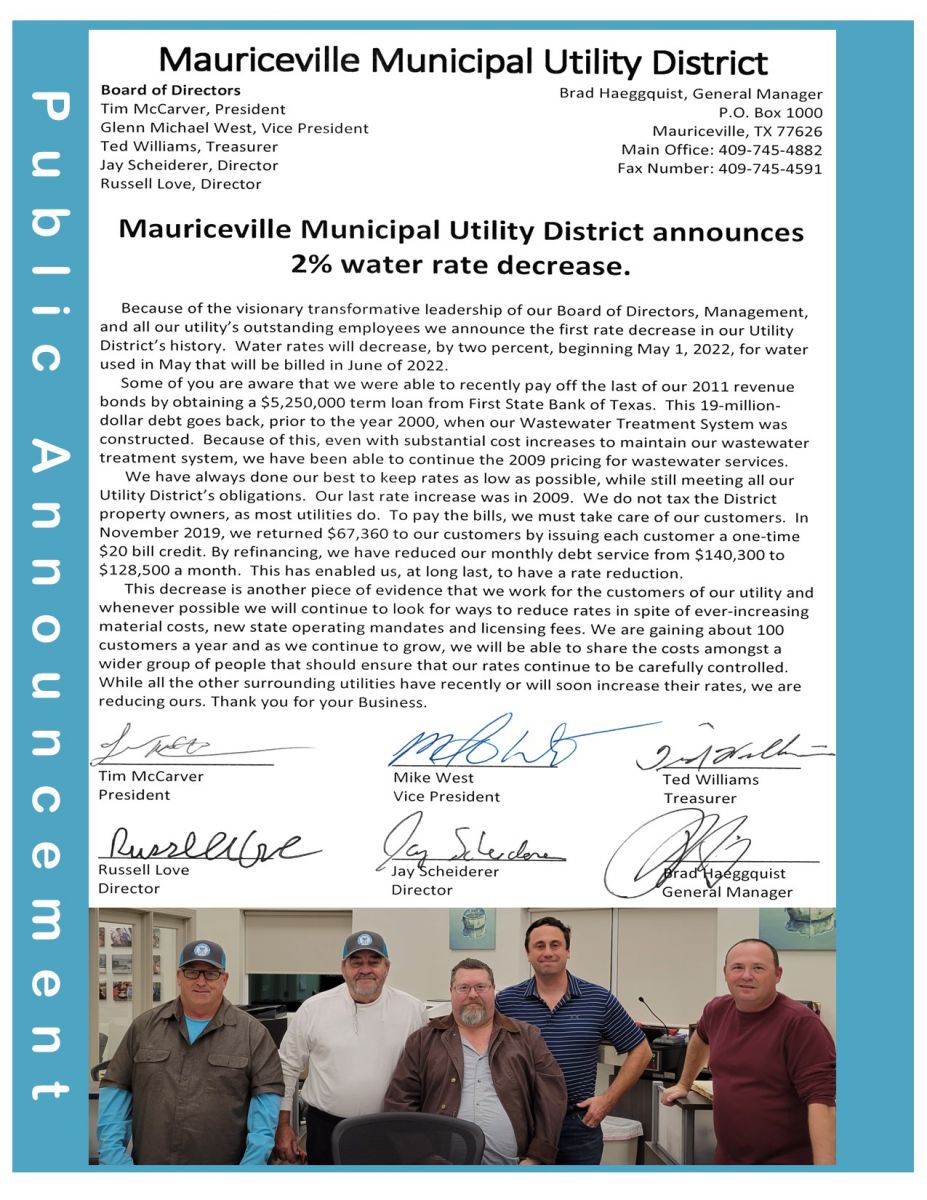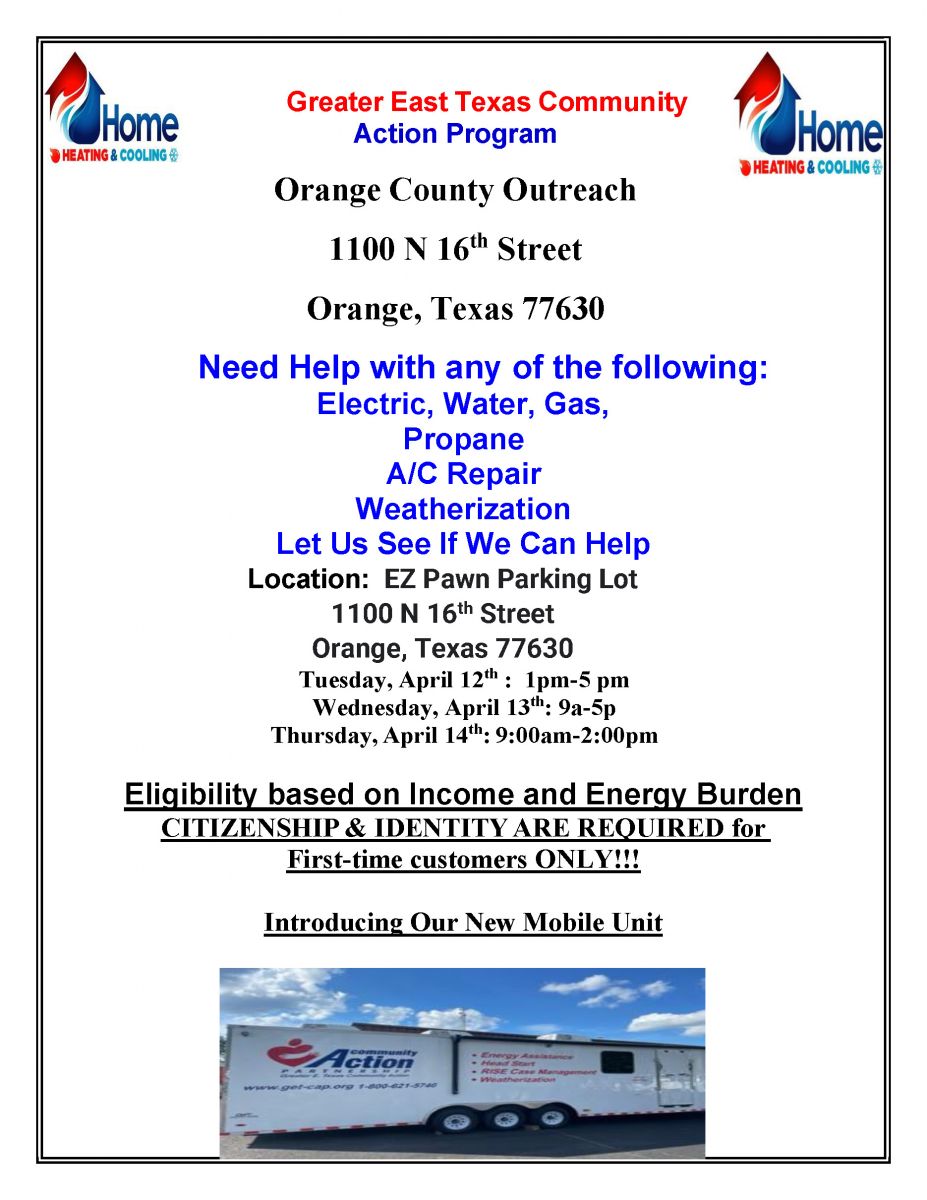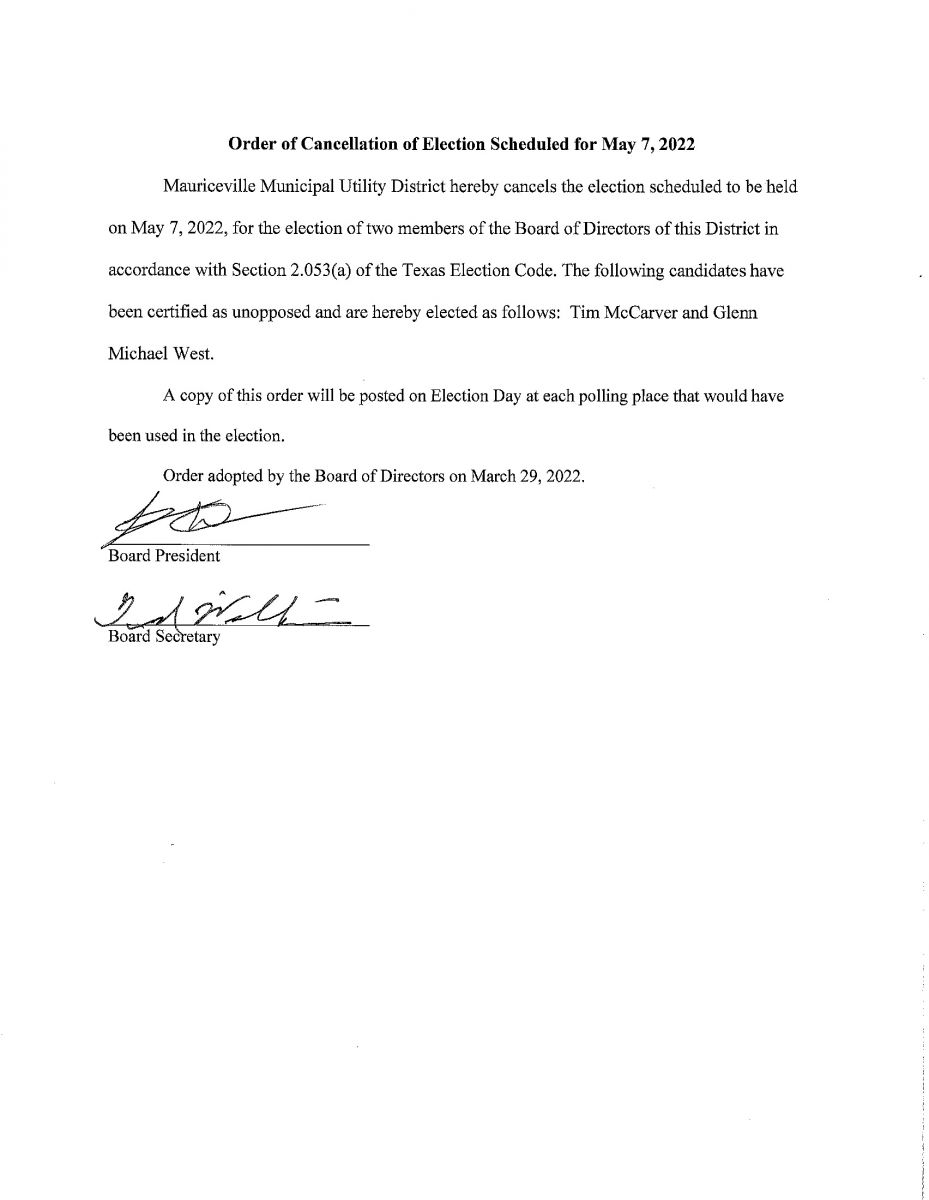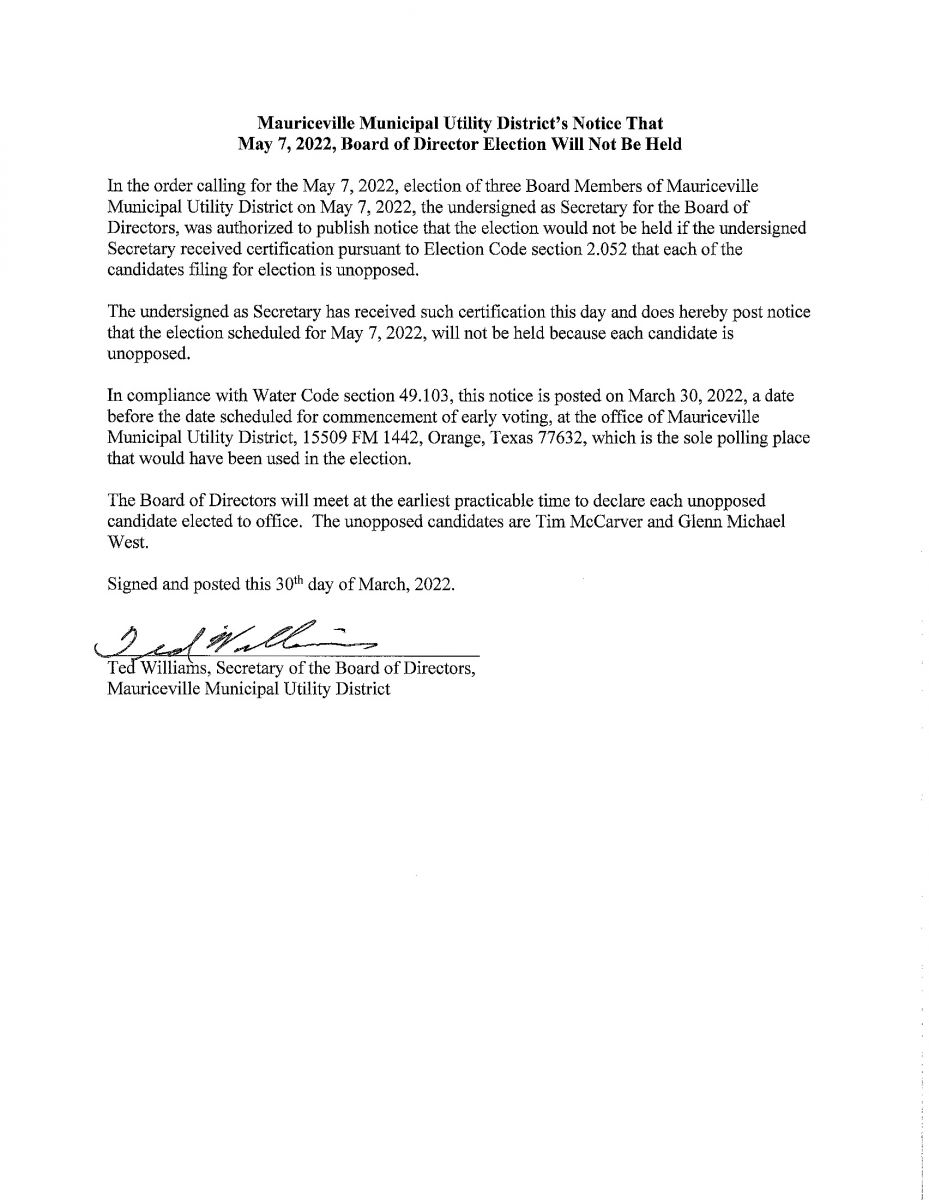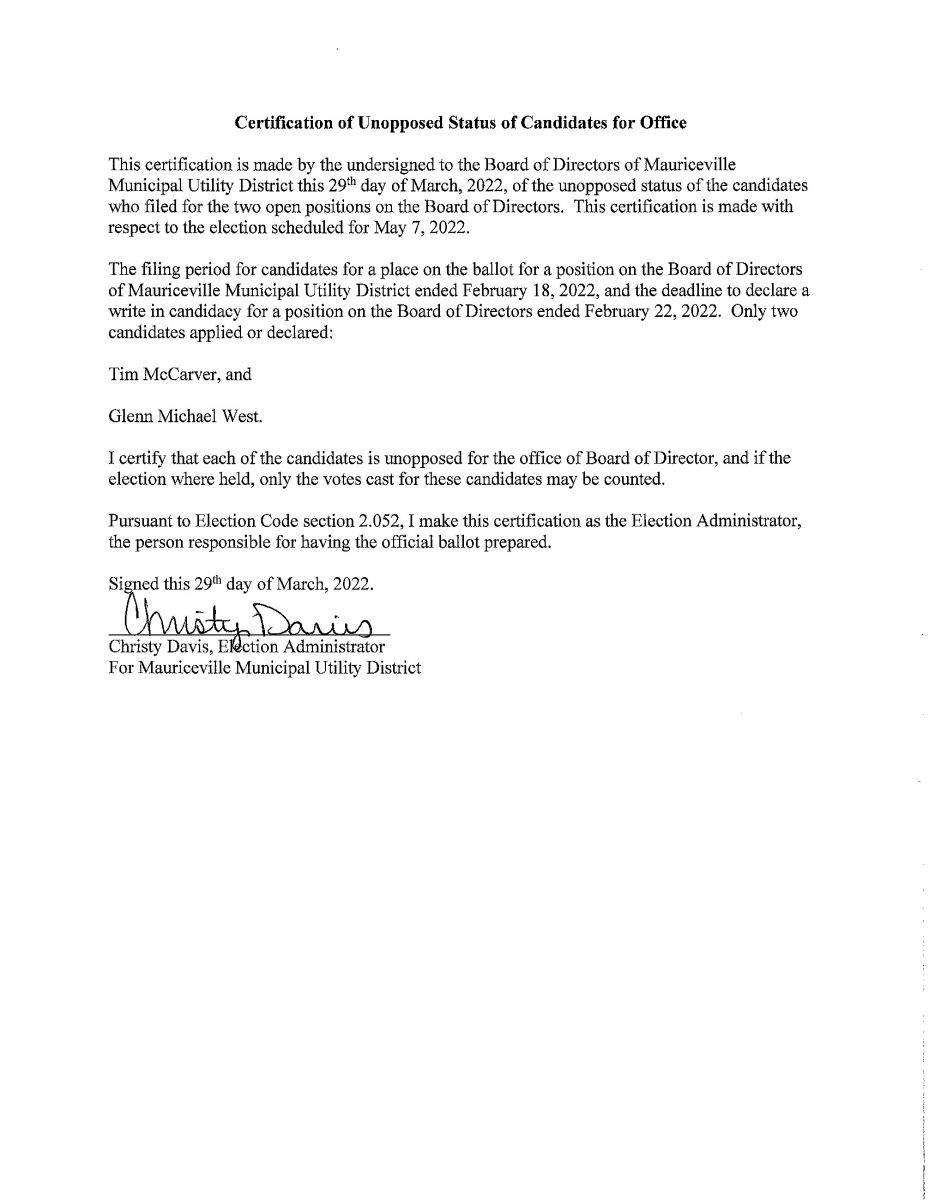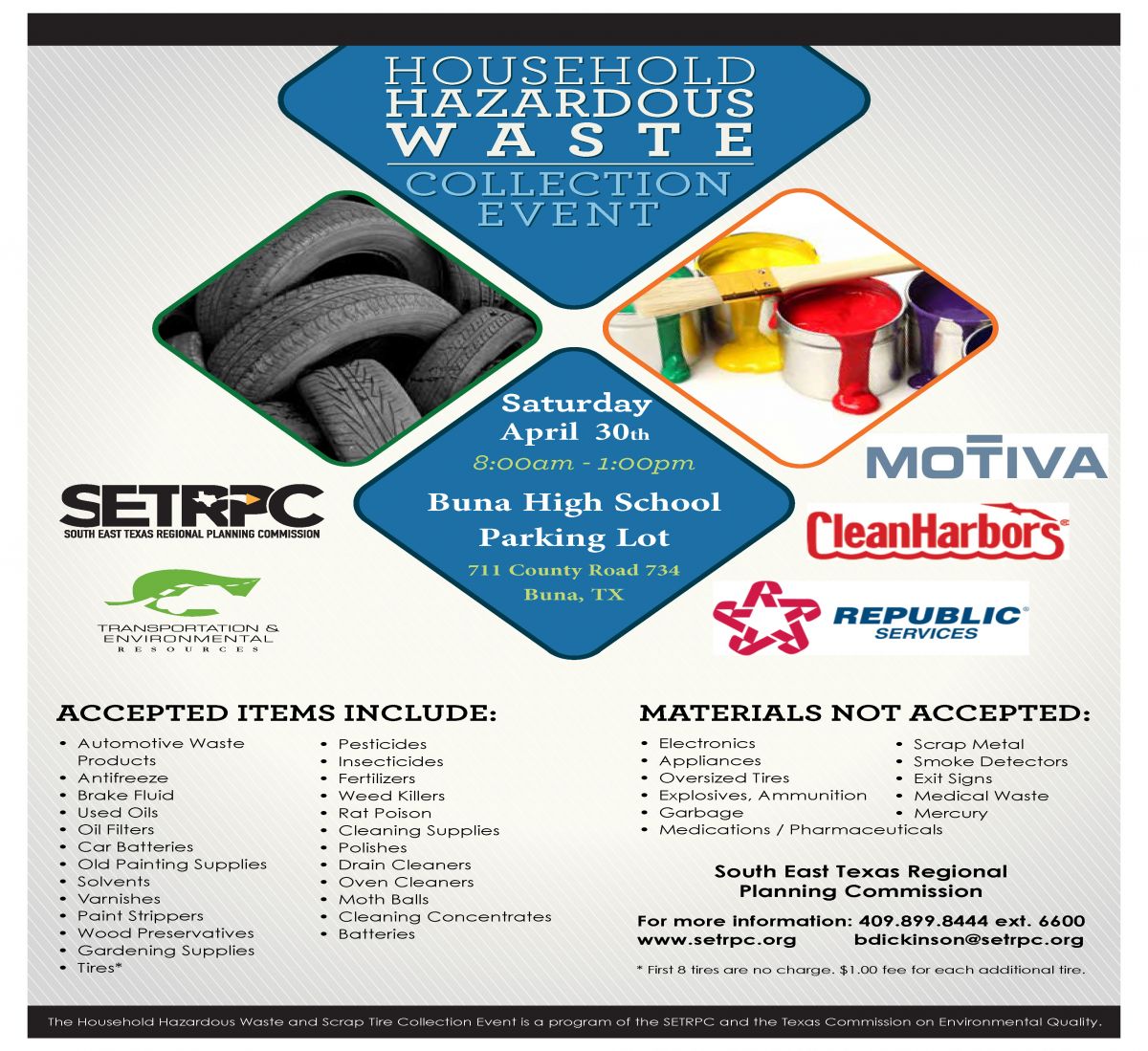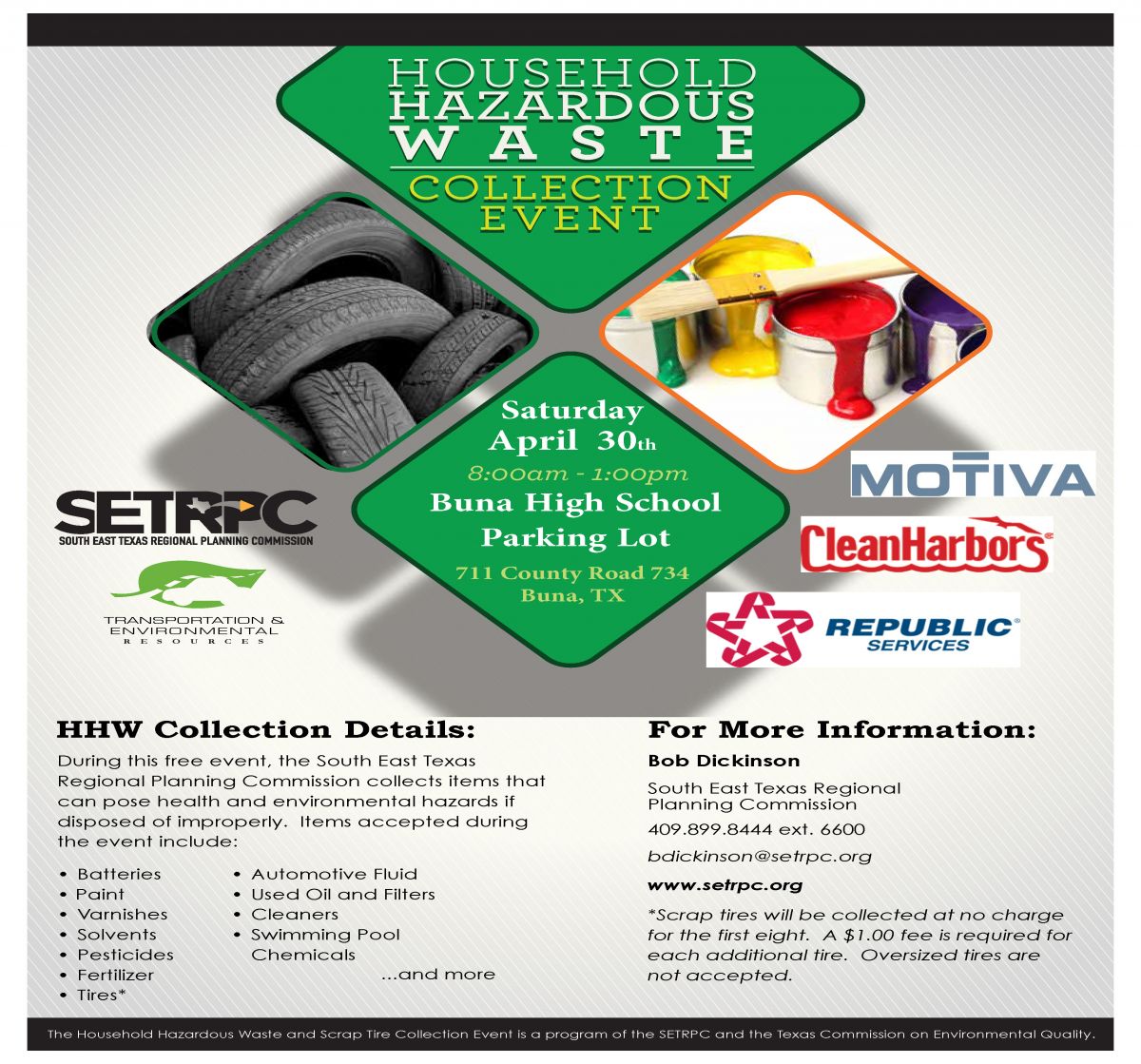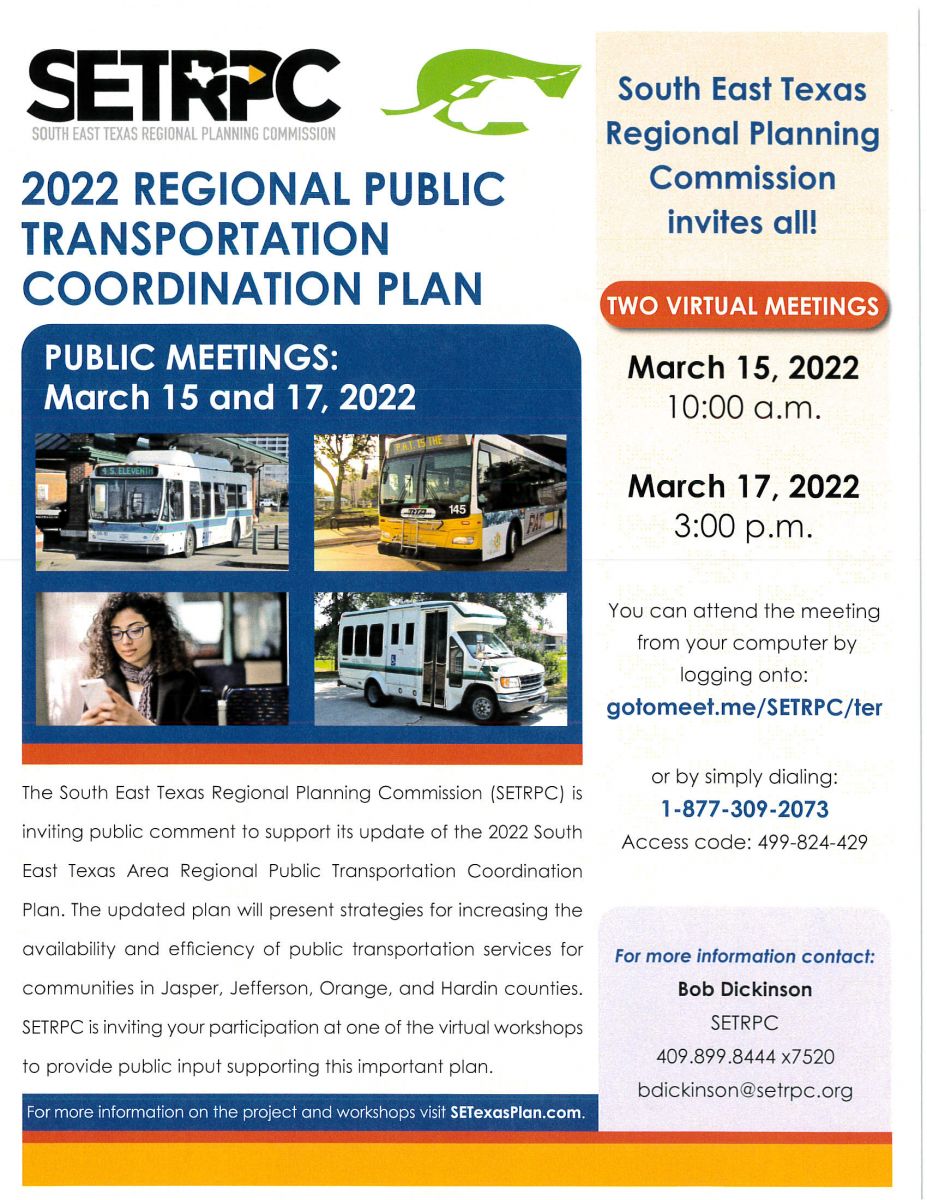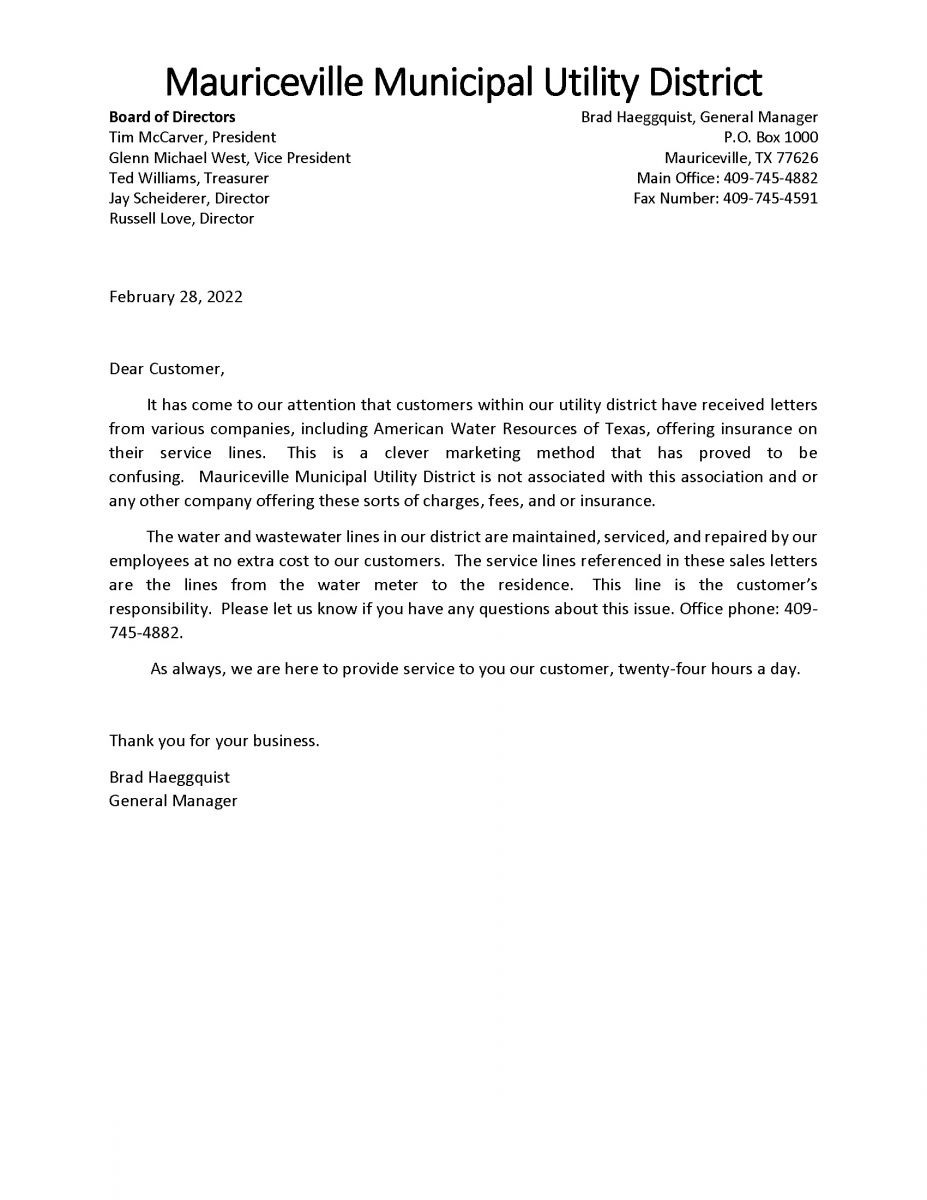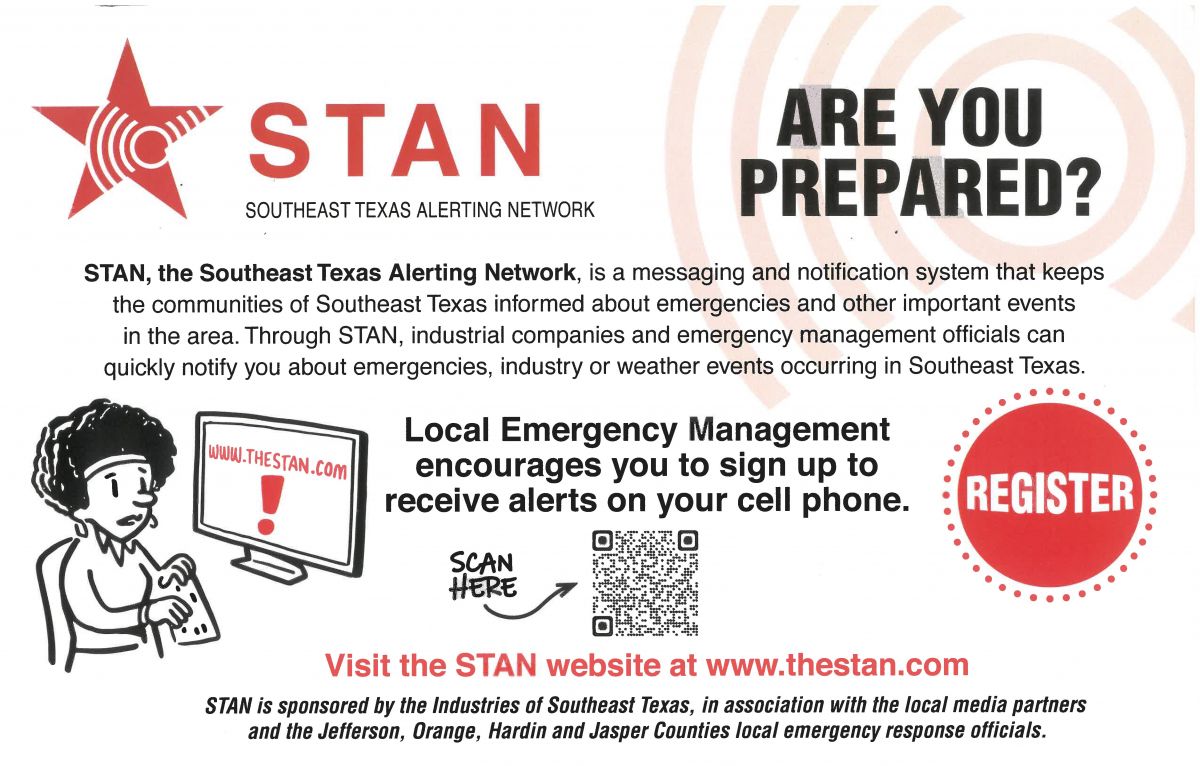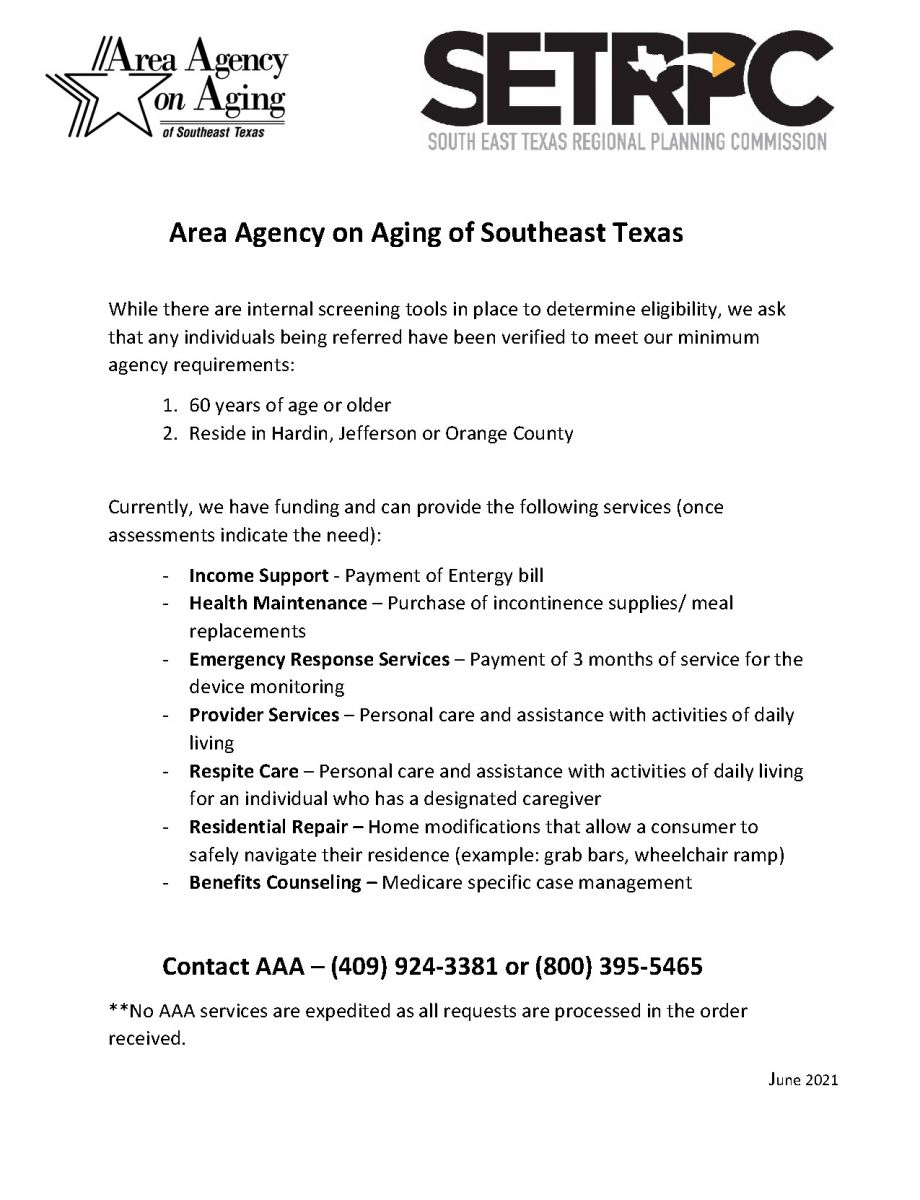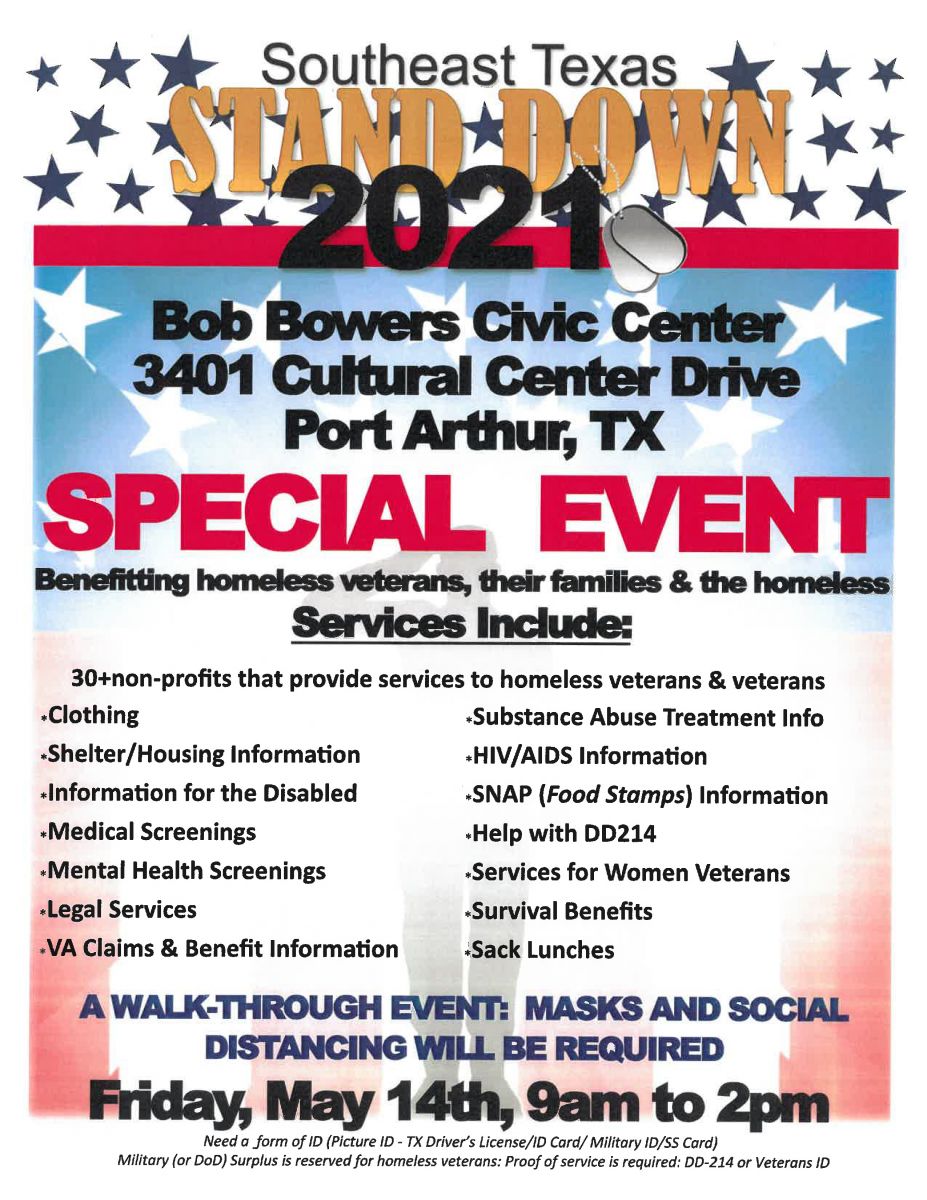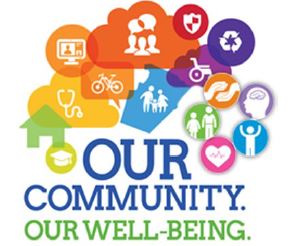 The South East Texas Regional Planning Commission (SETRPC) is conducting a study of community needs and resources across Hardin, Jefferson and Orange counties. The goal is to identify crucial...
COVID-19 vaccination appointments are available in Orange County for
tomorrow, March 25, 2021, and Friday, March 26, 2021. All adults (18 years of
age and older) are eligible to be scheduled for...
2021 CSBG DRSF (TS Imelda) Stabilization Guidelines

1. Stabilization services are available through SETRPC to qualifying residents of Jefferson and Orange Counties impacted by Tropical Storm...
Texas Department of Housing and Communities Affairs
Rental Assistance Program
Emergency funds available to help Texas renters pay rent and utility bills
(including past due rent and...
Date: February 22, 2021
Mauriceville Municipal Utility District has conducted all the required flushing and testing of our water system. We are now officially rescinding the boil water notice...
Mauriceville Municipal Utility remains under a boil water notice. Our workers have been working 24 hours a day to bring our system back to normal operations. With the exceptions of three...
February 17, 2021
We are pumping approximately 5 times the normal system's usage and the system cannot keep up with the demand. We are pumping about 3 million gallons a day at this point. Please...
Due to Entergy's power outages during the current winter storm, we are experiencing lower than normal water pressure throughout our system and in an abundance of caution, the Texas Commission on...
It is being predicted that our area will experience a hard freeze Monday (02/14/21) and Tuesday (02/15/21). Please take precaution and protect your pipes.